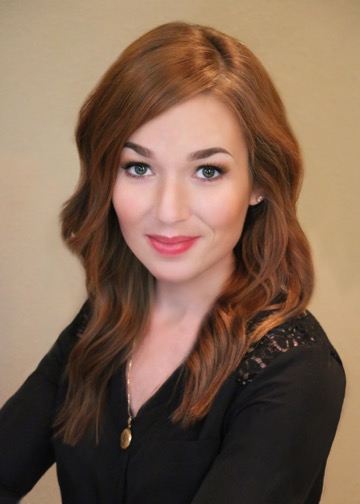 What was your first job in the realty industry? My first job was working as a real estate agent. My broker told me the only way I would learn is to throw me out to the wolves.  He did just that and I'm thankful!
What do you do to relax when you're stressed? I run or do kickboxing. Sometimes I get a massage. However, I hardly ever get stressed in real estate because I love my job!
Where did you grow up? Houston
Growing up, what did you want to be? A dancer
If you could have lunch with a well-known figure (living or not), who would it be and why? The shark Barbara Corcoran! She is the real estate queen and I love everything about her. When she first started her business she didn't care to much about real estate but the one thing she did know was to sell things. With that said, that is who I am and it's my passion.
Where is your favorite place to hang out? Midtown and heights area. My hubby and I hang out at Onion Creek. That's our date night.
What do you love most about the industry? I can say I finally found my passion and if my mother was alive today she would say "Thank You God – finally!" I love making my own schedule and dealing with different people all the time. In my office jobs I saw the same people everyday and went to the same places everyday. No, it wasn't for me.
How do you distinguish yourself from the crowd of agents? I treat every client the same. From low-income families to upper-class clients, it doesn't matter who you are – I give all my clients my undivided attention. I follow up and call all my leads ASAP even if it means I'm not getting a big commission. I care about people – it's who I am.
What is the most difficult aspect of your job? When I get swamped and I don't have an assistant it gets tough. It's hard to stay organized.
Where do you go to network and meet new clients? I go to social gatherings for Realtors, join Facebook groups, and basically I'm always networking the minute I step out the door.
What has been your greatest accomplishment? Being a new agent for exactly one year now, I've closed on 10 homes and leased 13 properties in 2016.
What was the last good movie you saw or book you read? Fences
What is your favorite restaurant? Olive Garden
Architecturally speaking, what is your favorite building in Houston? The Marriott Marquis Downtown
What kind of car do you drive? A BMW 325i
Smartphone or paper? The iPhone 7 Plus
What is your favorite city after Houston?  Miami. The weather puts me in a better mood.
In 10 words or less, what is your advice for someone new to the industry? Please build a strong relationship with your clients. Follow up and listen to their needs.
What's your favorite real estate iPhone/Android app?  HAR
Who are your favorite people to follow on Twitter? I don't tweet.