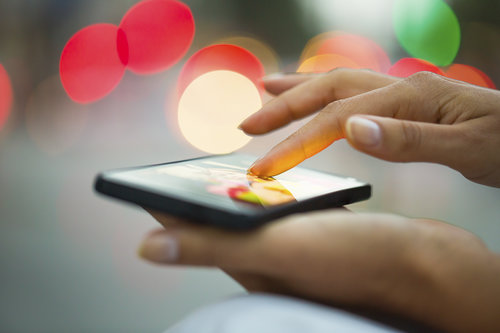 Keeping a team of real estate agents organized and on task can be a difficult and thankless endeavor. Luckily, there are many technologies available to help real estate teams work together, giving team leaders one less thing to worry about. Here are five tools that can help your real estate team collaborate and stay productive.
---
Internal Communication:
Slack
Slack is internal communication for the modern team. Team members can organize projects into channels where they can instant message, share files, chat, and make calls. Slack allows users to simply drag and drop files of almost any kind into a channel to share with a group – for real estate teams, that could include Excel files of listings, as well as contracts in PDF format.
Useful features:
Customizable notifications – receive alerts only for important events
Comprehensive search – pull up every channel, message or file related to a client
App integrations – Slack can be integrated with other apps you may already use
---
Proofreading on the Go:
Grammarly
Grammarly is an extension that can be an add-on for browsers, platforms and apps – anywhere team members need to write and edit text. It flags spelling mistakes, grammatical errors, and problems with sentence structure as users type. According to a study by Redfin and Grammarly, 43.3 percent of respondents said they would be less likely to tour a home if its listing contained spelling errors or incorrect grammar.
Useful features:
Wherever you need it – add Grammarly to your Chrome browser, and use it in Twitter, Facebook, Tumblr, LinkedIn, Gmail, your desktop, and many other places
More than spellcheck – prevent usage, grammar, and contextual spelling errors
Grammar for everyone – plans are available with group pricing
---
Electronic Document Signing:
HelloSign
HelloSign is eSignature software that agents can use to gather legally-binding signatures on documents like listing agreements, contracts, and offer letters. HelloSign's interface is simple, and brokerages or teams can sign agents up to share branding, coordinate documents, track document status and more.
Useful features:
Track progress – monitor the status of documents sent out for signing
Efficiency en masse – request signatures from up to 20 people simultaneously
Secure and seamless – integrates with popular apps like Dropbox, Google Drive, and Evernote
---
Organization:
Evernote
Evernote is an organizational tool that helps you capture ideas in multiple formats, then access and edit them across your devices. Agents can use it to keep track of personal and work emails, client information, pictures, documents and notes. Evernote stores all of the information in the cloud so it can work flawlessly on your phone, tablet, or laptop.
Useful features:
Smart search – search text within images and documents, including handwriting
Digitize contacts – build up your contacts by scanning and digitizing business cards
Share and collaborate – share files and edit together with other users
---
Social Media Marketing:
Buffer
Agents active on social media will like Buffer, which is a social media service that distributes content across social media platforms and optimizes posting times to reach to as many followers as possible. With one click, agents can use Buffer to post on all of their social media accounts, including Twitter, Instagram, and LinkedIn.
Useful features:
Create optimized images – make and share custom images within Buffer that are optimized for Twitter, Instagram, Facebook, and Pinterest
Get ahead – schedule posts ahead of time
Queue as you go – through Buffer's browser extension, agents can add content to their posting queue as they browse the Web