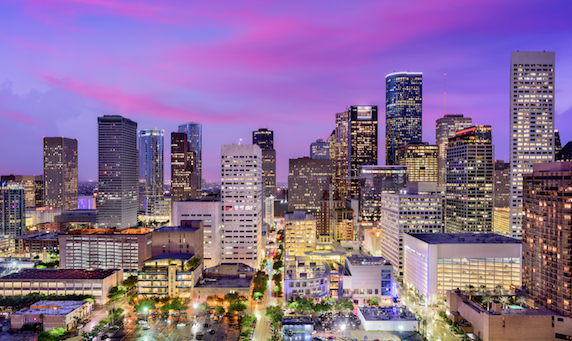 Starting May 1, Airbnb guests in Houston will be charged a 6 percent hotel occupancy fee. This comes after years of criticism from the American Hotel and Lodging Association that Airbnb operates like illegal hotels that evade hospitality regulations that provide it with unfair advantages.
Laura Spanjian, Airbnb's public policy manager for Texas, said to the Houston Business Journal that Airbnb entered this agreement to "allow Texas to benefit from benefit from Airbnb guests while also helping Airbnb hosts comply with local tax laws."
The American Hotel and Lodging Association previously reported that in 2015, nearly 1,000 Houston homeowners used Airbnb to rent out a spare bedroom, which generated $11.1 million in untaxed revenue. There are also multiple users who operate as landlords renting out multiple units throughout the year.
According to AirDNA, an analytics firm that tracks Airbnb transactions, Houston has more than 6,800 active Airbnb rentals and more than 5,000 active hosts. The website also reports that there are more than 600 hosts with more than one listing.
"The sharing economy plays an important role in our state's overall fiscal health," Texas Comptroller Glenn Hegar said in a statement. "Airbnb is taking a true leadership role by setting an example and acting as a responsible partner with the state of Texas as our dynamic economy continues to evolve."