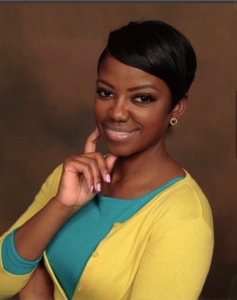 Name: Tiffany Malbroux
Title: Realtor
Brokerage: BHGRE Gary Greene
What was your first job in the realty industry? 1st and only brokerage has been BHGRE Gary Greene
What do you do to relax when you're stressed? Workout and design projects
Where did you grow up? Native Houstonian
Growing up, what did you want to be? A teacher
If you could have lunch with a well-known figure (living or not), who would it be and why? Oprah. Because she has a brilliant business mind and a heart for helping others.
Where is your favorite place to hang out? Home with my family
What do you love most about the industry? Helping others reach their goals
How do you distinguish yourself from the crowd of agents? My integrity and work ethic
Where do you go to network and meet new clients? Anywhere. I love to talk about what I do!
What is your favorite restaurant? It's a toss up between PF Changs and Pappadeaux's
Smartphone or paper? Smartphone
What is your favorite city after Houston? San Diego
In 10 words or less, what is your advice for someone new to the industry? Don't give up!
What's your favorite real estate iPhone/Android app? HAR.com