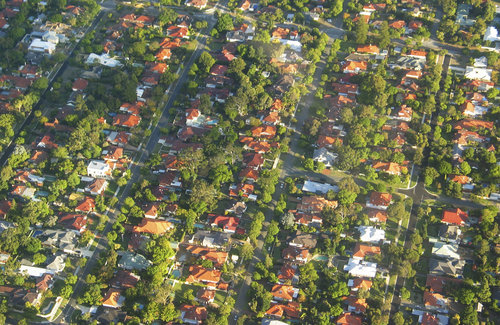 Masterplan community developers are looking to expand the amenities and conveniences offered to residents in order to bring in new buyers. According to John Burns Real Estate Consulting, there are three major features that developers are offering in their new communities.
Links to Employment
Major companies across the country are looking for ways to create a zero-commute lifestyle by integrating workspaces into residential areas. At The Campus at Playa Vista in Los Angeles, Google, YouTube and Imax all provide spaces onsite for employees. In Chicago, builders are creating work lounges and shared office space that appeal specifically to self-employed residents.
Other communities, such as Union Point in Boston, are creating direct transit options to existing public transportation options. This makes it easier for residents to get to work without depending on driving and parking their own vehicles, which residents may choose not to have.
Healthy Activities & Outdoor Spaces
Depending on the city and location, some master planned communities are providing opportunities to connect to the great outdoors without traveling too far from home. In Naples, Florida, residents of one MPC can travel and tour through preserved land that is located within the communities.
In Cumming, Georgia, the new Mount Crest master plan community took into account the local topography in order to minimize the impact to streams and creeks and keep as many of the mature trees as possible. It also includes a number of other amenities such as tennis courts, pickleball courts and a junior Olympic swimming pool.
The Lake Nona community in Orland focuses specifically on health and wellness and sports and performance. The masterplan includes a 650-acre health and life sciences park known as medical city, the Johnson and Johnson Human Performance Institute for athletic performance, the United States Tennis Association National Campus with 100 tennis courts, and a 23-acre soccer training facility.
Community-Building Features
Ridgegate in Colorado stood out from other communities by building a world-class arts center that provides theater, concerts and other productions as well as a district library for its residents. It also has a community art program that highlights sculptures, monuments, mosaics and other art installations within its communities.
In Austin, Texas, residents at Mueller MPC have access to a food truck court with up to six trucks at one time that serves breakfast, lunch and dinner. It also hosts a farmers' market every Sunday that allows residents to meet their neighbors while also meeting local vendors and store owners.