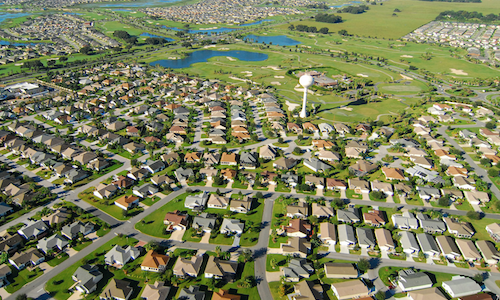 For families hoping to relocate, Houston's Katy suburb is a strong choice. In fact, a recent HomeUnion report listed Katy as one of the country's best places for families to live.
The study analyzed markets across the country based on housing affordability in Q1 of 2017 along with the quality of public schools located nearby. The firm gathered home sale data from HomeUnion itself and statistics from Maponics to generate the list of the best family-friendly markets.
Areas with a low median home value paired with a better score for public schools on a zero to 100 scale took higher spots on the list. Amidst the top 30 total suburbs named, Katy neighborhoods snagged the 11th spot on the list. 
Katy holds a median home value of $239,500, making it a relatively affordable area for first-time buyers. Public schools in the area also scored a strong 81.2, ensuring a placement on the list.
Due to increasing home prices on the coastal markets, the central and southern regions of the country offer some of the best opportunities for first-time buyers — especially those with families, according to HomeUnion director of research Steve Hovland. Though a slumping oil industry has affected Katy's market growth, the area's housing market is still strong overall, according to a Houston Chronicle report from last year. Housing starts have been on the rise, which indicates buyers will have more options and less pressure to close a sale quickly. 
| | | | |
| --- | --- | --- | --- |
| Metro | Submarket | Schools | Price |
| Kansas City | Blue Springs, MO | 88.5 | $159,700 |
| Oklahoma City | Tuttle, OK | 89.6 | $165,000 |
| St. Louis | Fenton, MO | 81.1 | $167,000 |
| Palm Beach, | Boca Raton, FL | 87.9 | $167,500 |
| Chicago | Aurora, IL | 81.9 | $168,000 |
| Indianapolis | Brownsburg, IN | 86.3 | $184,100 |
| Cleveland | Broadview Heights, OH | 87.1 | $200,00 |
| Philadelphia | Horsham, PA | 84.2 | $217,500 |
| Atlanta | Buford, GA | 86.5 | $220,00 |
| Columbus | Powell, OH | 86.1 | $229,500 |
| Houston | Katy, TX | 81.2 | $239,500 |
| Pittsburgh | Cranberry Township, PA | 83.9 | $274,000 |
| Las Vegas | Summerlin neighborhood, NV | 81.9 | $295,000 |
| Jacksonville | St. John's, FL | 81.6 | $297,000 |
| San Antonio | Cross Mountain, TX | 85.2 | $317,100 |