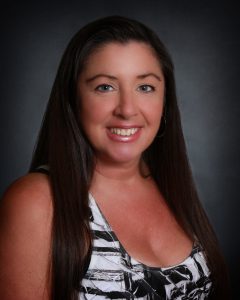 Name: Carolyn Wolfe
Title: Realtor
Company: Century 21 Parisher Properties
What was your first job in the realty industry? Before I was licensed, I was buying foreclosures with my then husband back in the 90's and selling or leasing them. Remodeling and renovations gave me the Real Estate bug.
Where did you grow up? I have been living in Houston/Spring/Klein since I was 18, over 30 years now.
Growing up, what did you want to be? All I did was work and go to school, so by the time I came to Houston, I was ready to work but didn't know exactly what I wanted to do. But it all evolved nicely.
What do you do to relax when you're stressed? Work on my pool and yard and then lay out and enjoy it.
If you could have lunch with a well-known figure (living or not), who would it be and why? Robin Williams. Just because he always touched my heart from a very young age and it hurts that he is gone so suddenly.
Where is your favorite place to hang out? The beach
What do you love most about the industry? Making people's dreams come true.
How do you distinguish yourself from the crowd of agents? I am a hands-on agent. I provide personal attention and detailed communication.
What is the most difficult aspect of your job? When my clients don't get their bid.
Where do you go to network and meet new clients? Gym, sports bar, neighborhood events, I meet folks at the grocery store all the time because I am a foodie.
What has been your greatest accomplishment? Raising two awesome wolf cubs
What was the last good movie you saw or book you read? The Shack
What is your favorite restaurant? Mac's sports bar on Louetta. Forgive me but they have the BEST chicken quesadillas and steak night is awesome.
Architecturally speaking, what is your favorite building in Houston? The old victorian houses in the Heights. I hope they save the one at Ashland and 20th street.
What kind of car do you drive? Mazda 6 sport
Smartphone or paper? Both
What is your favorite city after Houston? Tomball
In 10 words or less, what is your advice for someone new to the industry? Build your date base from the very start.
What's your favorite real estate iPhone/Android app? har.com
Who are your favorite people to follow on Twitter? I post on Twitter daily, and get shares etc, but I don't follow a lot of people on it.