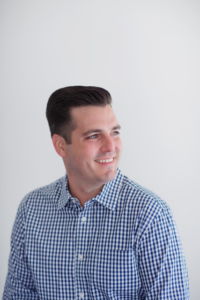 Name: Ryan Kutter
Title: Realtor, MBA
Company: Connect Realty
What was your first job in the realty industry? Licensed real estate agent
Where did you grow up? Conroe, TX (now the fastest growing city in the nation, according to recent publications)
Growing up, what did you want to be? As a kid…an astronaut (probably because i really liked the freeze dried ice cream you could get at NASA), but as a teen I knew that I was going to be in the real estate. So glad i didn't end up as an astronaut…. i don't even like roller coasters.
What do you do to relax when you're stressed? The practical thing I do is write out lists…. this usually helps identify what is actually causing the stress. But overall, it takes a lot for me to get stressed, its a real blessing in a high pressure industry.
If you could have lunch with a well-known figure (living or not), who would it be and why? Tom Hopkins. My father went to his boot camps in the early 80's
Where is your favorite place to hang out? Home by the pool with my kids…maybe the grill is going and friends are over.
What do you love most about the industry? The people. I love making a difference. People crave good service in this industry, and they deserve it. Every experience is different and I love offering a fresh level of service.
How do you distinguish yourself from the crowd of agents? Clients want to feel that they are important and to me they are! My sellers love that I am social media focused. Probably the most important thing that separates me is that I am accessible.
What is the most difficult aspect of your job? Balance of work and family
Where do you go to network and meet new clients? Baseball fields, my kids' school, local coffee shops…anywhere the people [email protected]
What has been your greatest accomplishment? Being the father to three kids
What was the last good movie you saw or book you read? "EntreLeadership" by Dave Ramsey
What is your favorite restaurant? Bob's Steak and Chop House
Architecturally speaking, what is your favorite building in Houston? Anything in The Heights. I love the old bungalows for the history and the character.
What kind of car do you drive? BMW X5
Smartphone or paper? Both. I have to write things down.
What is your favorite city after Houston? Fort Worth, TX
In 10 words or less, what is your advice for someone new to the industry? Follow up, follow up…until they buy or die
What's your favorite real estate iPhone/Android app? Road Warrior. It's great for setting up the most efficient route to properties.
Who are your favorite people to follow on Twitter? My friends