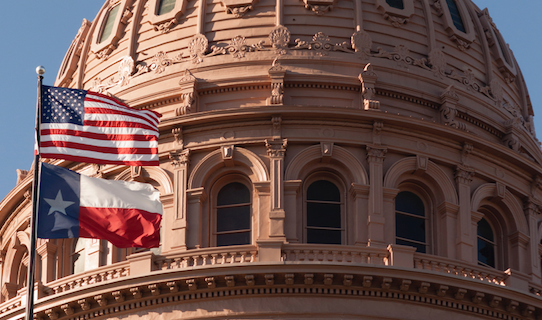 Texas real estate saw a strong first half of 2017, according to the 2017 Texas Real Estate Midyear Review Report, but there is uncertainty about how the rest of the year will turn out after Hurricane Harvey.
"The devastation brought on by Hurricane Harvey will affect real estate activity in many areas of the state for the remainder of this year," said Vicki Fullerton, chairman of the Texas Association of Realtors. "Sales activity through the first half of the year had surpassed economic projections, with strong growth in sales activity and the number of homes on the market."
From January to June 2017, 166,256 homes were sold throughout Texas, a 5.5 percent increase from the first half of 2016. Home prices also continued to rise throughout the state, as the median sales price rose 7.7 percent year-over-year to $221,800. Additionally, the report found that the availability of homes priced under $200,000 has decreased by 14.5 percent since 2014.
The number of active listings rose 5.9 percent from 2016 to 99,398 listings and the months of inventory rose from 3.8 months in June 2016 to 4.1 in June 2017. According to the Texas Association of Realtors, this is only the second time in three years that Texas housing inventory levels have surpassed four months.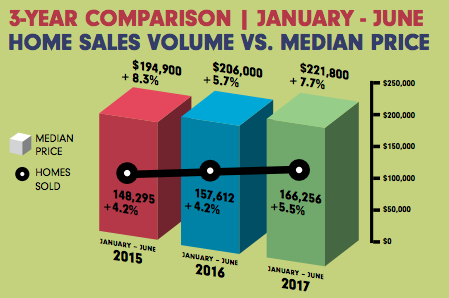 Source: Texas Association of Realtors
In the Houston-The Woodlands-Sugar Land MSA, home sales in the first half of 2017 increased 6.7 percent to 41,229 from the first half of 2016. The median home price in the MSA grew 5.1 percent to $229,000 while the year-to-date price per square foot rose 5.2 percent to $121.
"Houston's housing market accounts for roughly 25 percent of the Texas housing market," said Jim Gaines, chief economist with the Real Estate Center at Texas A&M University, "and it could take months before the Houston area begins to enter the recovery phase and a few years before the impacted communities fully recover."