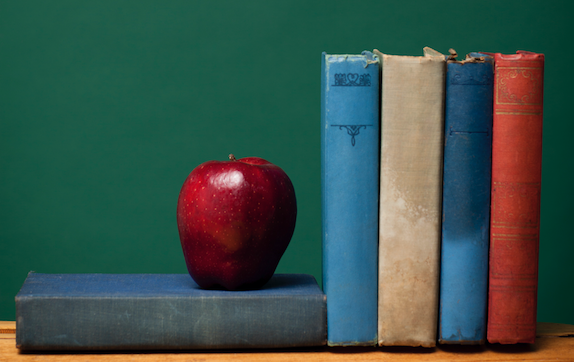 Sixteen Houston-area school districts made it onto the top 100 of Niche.com's rankings of school districts in Texas.
The website, which reviews neighborhoods, K-12 schools and colleges, ranked more than 800 Texas school districts in its 2018 Best School Districts list, based on a number of weighted factors, including state test scores, college readiness, graduation rates, teachers, public school district ratings and extracurricular activities offered.
The highest-ranking Houston-area district was the Katy Independent School District, which came in at No. 14. The district has an average graduation rate of 92 percent, plus an 88 percent proficiency in both math and reading on state tests. The district has 67 schools and more than 70,000 students. The Texas Education Agency previously awarded 32 of those schools with an "exemplary" or "recognized" rating, and 14 have received the National Blue Ribbon Schools of Excellence Award.
Following closely behind at No. 16 is the Pearland Independent School District, which has 25 schools and more than 20,000 students. Pearland ISD boasts a 97 percent graduation rate and 87 percent proficiency in math and 85 percent proficiency in reading. The student-to-teacher ratio currently sits at 17 to 1, which is slightly higher than the national average of 16 to 1.
The top district in Texas is the South Texas Independent School District in Mercedes, which has an 88 percent proficiency in reading and an 89 percent proficiency in math. It also has a 98 percent graduation rate.
The following table highlights the Houston-area school districts that made it into the top 100.
| | | | | |
| --- | --- | --- | --- | --- |
| Rank | District | City | # of students | # of schools |
| 14 | Katy ISD | Katy | 70,330 | 67 |
| 16 | Pearland ISD | Pearland | 20,550 | 25 |
| 20 | Friendswood ISD | Friendswood | 6,106 | 7 |
| 21 | Tomball ISD | Tomball | 13,238 | 20 |
| 24 | Clear Creek ISD | League City | 40,812 | 47 |
| 33 | Humble ISD | Humble | 39,522 | 45 |
| 40 | Cypres-Fairbanks ISD | Houston | 113,023 | 86 |
| 47 | Conroe ISD | Conroe | 56,363 | 58 |
| 51 | Deer Park ISD | Deer Park | 13,140 | 16 |
| 53 | Barbers Hill ISD | Mont Belvieu | 4,903 | 13 |
| 57 | Fort Bend ISD | Sugar Land | 72,152 | 76 |
| 66 | Klein ISD | Klein | 49,402 | 50 |
| 69 | Spring Branch ISD | Houston | 35,110 | 53 |
| 74 | Lamar Consolidated ISD | Rosenberg | 28,332 | 40 |
| 82 | New Waverly ISD | New Waverly | 964 | 4 |
| 85 | Montgomery ISD | Montgomery | 7,936 | 9 |