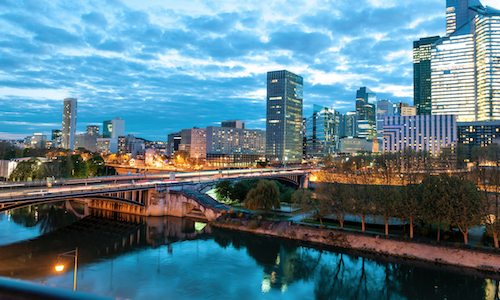 Despite limited inventory after Hurricane Harvey, Houston's real estate market was driven into positive territory by homebuyers and renters in November. This marks the third consecutive month of sales increases for Houston.
According to the latest monthly report from the Houston Association of Realtors (HAR), single-family home sales rose 7.4 percent year over year to 6,184. With the exception of homes priced between $100,000 and $150,000 and those priced above $750,000, all areas of the housing market indicated gains.
Home sales are 3.3 percent ahead of the volume sold in 2016, in spite of continued reconstruction of some storm-damaged properties. Compared to November 2016, housing inventory last month saw a slight increase from 3.6 months' supply to 3.7 months, down from the 4.3-month pinnacle just before Harvey struck.
The single-family home median price increased 0.3 percent to $225,725, and the average price rose 0.9 percent to $284,250 last month. Each of these figures is a record high for a November.
"November was definitely a month for giving thanks as the Houston real estate market continued its post-Harvey comeback, however the challenge remains meeting consumer demand with inventory levels that are very low," said HAR Chair Cindy Hamann. "The key to boosting supply will be restoring salvageable homes to sellable condition and ramping up new construction, both of which we want to see sooner than later."
Houston saw a total of 7,270 sales in November 2017 across all property types, a 4.9 percent increase from November 2016. Total dollar volume rose to $2 billion, 8.4 percent.