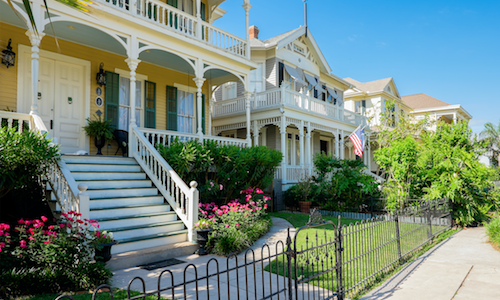 April home sales saw a 7 percent jump as prices hit new highs, according to the latest report from the Houston Association of Realtors.
Single-family home sales grew to 7,070 units sold, up from 6,611 units sold last year, which is the largest growth in one-month volume since last July. Home sales are currently 3.6 percent ahead of 2017's pace.
The median home price increased 5.3 percent to $240,000 while the average price grew 5.2 percent to $305,092. Homes in the $500,000 to $749,999 range was the best performing market for the third month in a row. Luxury homes saw their sales rise for the first time after two relatively flat months.
Inventory dropped slightly year-over-year from 3.8-months to 3.6-months supply. However, this is the highest supply has been since November 2017 as homebuilders in the city show strong growth so far this year.
"April proved to be a strong month for the Houston housing market on both the purchase and rental sides, and mind you that is compared to a record year in 2017," said HAR Chair Kenya Burrell-VanWormer. "As long as inventory levels can keep up with the increased buyer demand, we would expect sales volume to remain strong in the months ahead."