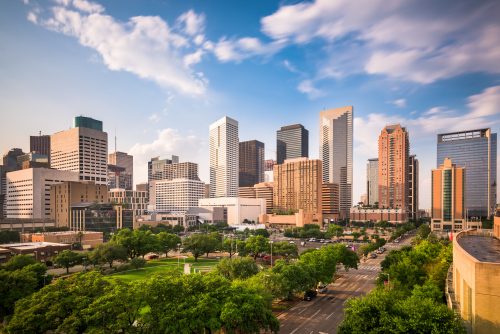 Home sales last month continued to outpace 2017's record volume as the Houston market grows in popularity and demand. Though sales steadily grew with inventory at 4.2 months supply, July's pace was still not enough to surpass June's record-setting volume and pricing, according to the latest monthly report from the Houston Association of Realtors (HAR).
Nonetheless, the year-over-year growth in July was substantial. A total of 8,108 single-family homes sold in July compared with the 7,433 sold one year earlier, which is a 9.1 percent increase. Sales in Houston are more than 3 percent ahead of last year's record volume. By the end of July, pending sales of single-family homes totaled 8,467, an 18.2 percent increase from last year.
Just as sales volume rose in July, prices did as well – and set a monthly record. The single-family home median price grew nearly 6 percent to $243,500 while the average price increased 2.4 percent to $305,910.
"Consumers are keeping the Houston housing market one of the most vibrant in the U.S., despite low inventory and concerns about affordability," said HAR Chair Kenya Burrell-VanWormer. "Much of that is reflective of a healthy job market that continues to draw new hires to Houston from across the country and around the world."
Townhome/condominium sales also rose substantially in July, 6.1 percent to be exact. The average price rose 6.9 percent to $215,110 while the median price grew 9.3 percent to $165,000.
Across all property types, sales in July totaled 9,559, an 8.5-percent increase since the same time last year. Similarly, total dollar volume grew more than 11 percent to nearly $2.8 billion.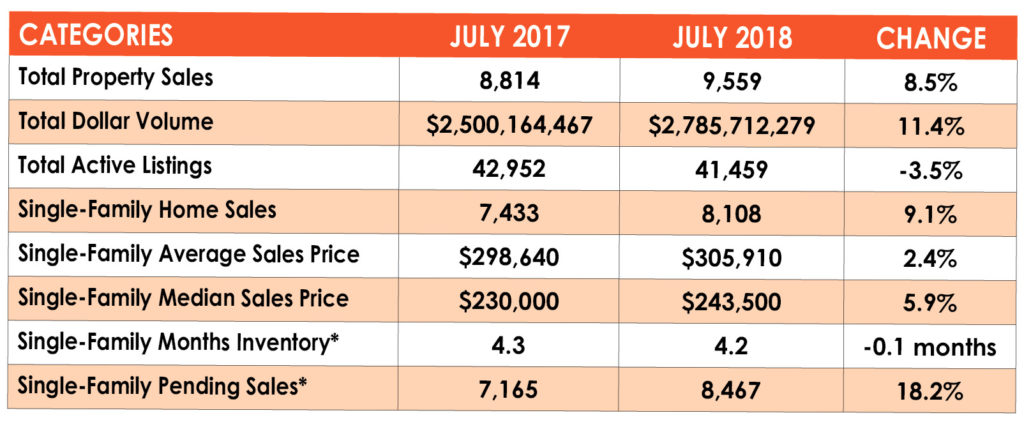 Source: Houston Association of Realtors