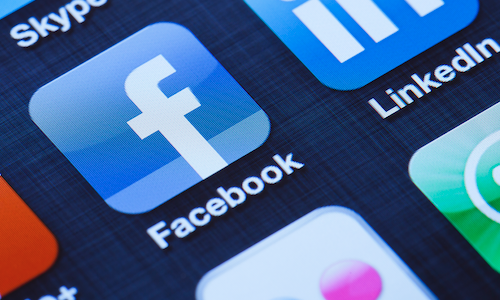 Facebook recently announced changes it will be making to its advertising tools after the company was accused of potentially enabling housing discrimination on the platform.
Earlier this month, the U.S. Department of Housing and Urban Development filed a discrimination complaint against Facebook claiming that the company violated the Fair Housing Act by allowing landlords and home sellers to target and exclude users from .
According to the formal complaint by HUD, Facebook allowed advertisers on its websites to control which users receive housing-related ads based on a number of factors including a user's race, color, religion, sex, familial status, disability and ZIP code.
In order to "prevent misuse," Facebook is now removing more than 5,000 targeting options, including limiting the ability for advertisers to exclude audiences based on demographic information like ethnicity or religion.
The Houston Association of Realtors told Houston Agent that its members must agree to abide by the Realtors Code of Ethics, which prohibits discrimination beyond federal requirements.
"We regularly communicate to our membership about how to comply with Fair Housing guidelines and laws, and our MLS has a filter that actively prevents any listing from being displayed that contains a word identified as being discriminatory," HAR said in a statement to Houston Agent. "Realtors should remember that even social media posts should display the Fair Housing logo, non-discrimination statement, and/or link to HUD's Fair Housing and Equal Opportunity website."
Facebook will also be including more information and working to educate advertisers about discrimination policies. The company is rolling out a new certification to all U.S. advertisers that will be required in order to continue advertising on Facebook.
"We've designed this education in consultation with outside experts to underscore the difference between acceptable ad targeting and ad discrimination," Facebook said in a statement online.
While there are not specific details about the details of the certification, an image from Facebook – included below – highlights what is to come.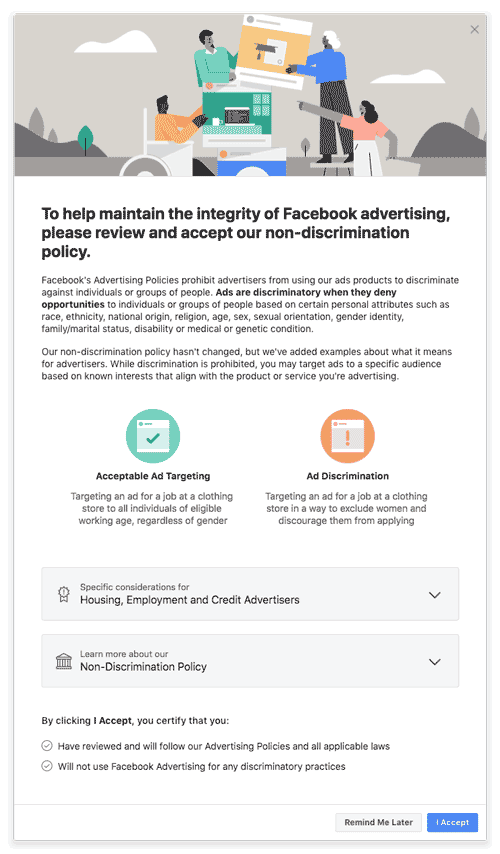 Source: Facebook