Liz Gehringer, tenured senior vice president and chief ethics and compliance officer of Realogy Holdings Corp., was named the new chief operating officer for Coldwell Banker Real Estate LLC. Gehringer will be working under Coldwell Banker president and CEO, Charlie Young, while overseeing the brand's field service, operations, learning, talent attraction, international and events groups.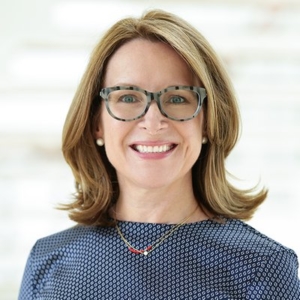 "In her role at Realogy, [Gehringer] has proven to be a first-class executor of programs that move the needle," Young said. "We are immensely excited to bring her talents, perspective and results-driven mindset to our leadership team at Coldwell Banker Real Estate. With [Gehringer] at the helm of operations, Coldwell Banker Real Estate is poised for tremendous growth, innovation and success."
Gehringer has been a member of Realogy's leadership team since 2006. She received tenure as Realogy Franchise Group's general counsel from 2007 to 2012 and is credited with shaping an ethics and compliance for the company. Through Gehringer's ethics and compliance program, Ethisphere Institute, a corporation that analyzes corporate ethics, recognized Realogy as one of the most ethical companies in the world for seven consecutive years.
"I'm very excited to start meeting with them to understand how we can support them best," said Gehringer in regard to working with Coldwell Banker Real Estate. "I'm impressed by what I've seen already in terms of data-intelligent technology products and compelling educational resources."
Following Gehringer's induction, current COO of Coldwell Banker, Michael Fischer, will be transferring to a new role within the company as senior vice president of marketing under NRT.