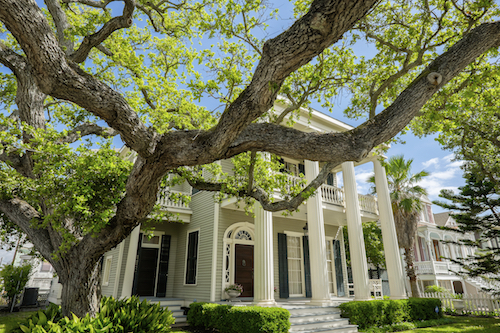 One of the oldest homes in the Houston area is on the market with the listing price of $2.28 million. The 3,719-square foot, five-bedroom home was built as a model home for buyers in the 1890s.
The home is listed on the National Register of Historic Places and includes finishes that come with period details such as wooden doors and window frames, as well as stained-glass panels. Like today's model homes, the home showcased a variety of decorative options, such as an acorn-shaped finial on the staircase.
Throughout its history, the model home has gone through renovations. In the mid 1970s, a previous owner spent two years renovating the property after purchase. The estate was in a "state of distress," the listing agent Amy Lynch Kolflat said.
The previous owner added in new modifications like air conditioning and an in-ground swimming pool. The home has other commodities listed in the sale, such as an outdoor lounge area, a greenhouse/aviary, finch cages and chicken coops. Another feature not typically found in Houston is a basement with brick columns and large windows.
In other real estate news: