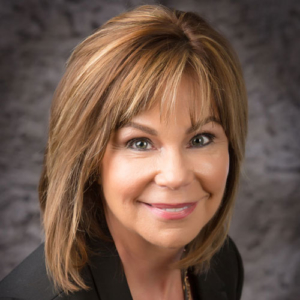 Name: Debbie Smith
Job Title: Broker Associate & Marketing Rep Tealpointe Lake Estates
Company: SRC Properties
What was your first job in the realty industry? Doing books for my husbands commercial appraisal company
Where did you grow up? We moved a lot! Houston; Chandler, Arizona; McLean, Virginia and Mountain Top, Pennsylvania; college at Texas A&M University
Growing up, what did you want to be? I wanted to sing
What do you do to relax when you're stressed? Work out, drink wine, pray (not in that order)
If you could have lunch with a well-known figure (living or not), who would it be and why? Donald Trump. I admire his strength and accomplishments greatly.
Where is your favorite place to hang out? Wherever my family is
What do you love most about the industry? How quickly things change
How do you distinguish yourself from the crowd of agents? My husband is a developer. He is building an estate lot subdivision in Tomball Texas of custom homes. I am helping with the selling of lots (they are all 1.5 acres each) and so much more!
What is the most difficult aspect of your job? Making phone calls and staying focused.
Where do you go to network and meet new clients? Chamber of Commerce, Texas A&M University Alumni functions.
What has been your greatest accomplishment? Raising five children (all college graduates & contributing members of society) and to be married to the same man for 34 years.|
What was the last good movie you saw or book you read? The Road Back to You: An Enneagram Journey To Self-Discovery by Ian Morgan Cron & Suzanne Stabile
What is your favorite restaurant? I really like Peli Peli (so flavorful & I know Paul Friedman, chef/owner), Liberty Kitchen, Eddie V's and El Tiempo.
Architecturally speaking, what is your favorite building in Houston? I like both old and new. Old churches are amazing. New construction too!
My house is beautiful.
What kind of car do you drive? Q-60 Infiniti. My grandson named her "Flash" (she's fast!)
Smartphone or paper? Smartphone!
What is your favorite city after Houston? In Texas – Austin and Dallas.
In 10 words or less, what is your advice for someone new to the industry? Make a list of EVERYONE you know and don't have a 2nd job!
What's your favorite real estate iPhone/Android app? Facebook
Who are your favorite people to follow on Twitter? I don't follow anybody regularly
---
Want to be featured in our Agent Snapshot? Click here and complete this survey. Agent Snapshots are published on our website and shared in our newsletter and social media feeds.