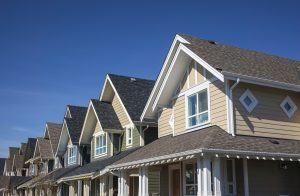 The latest monthly report from the Houston Association of Realtors shows strong sales numbers that are already running 3.1 percent of 2018's record volume. In August, the association recorded 8,679 single-family home sales throughout greater Houston, marking the second largest one-month sales volume of all time. The record of 8,930 was set in July 2019.
The sweet spot was in the $250,000 to $500,000 range, where sales gains were up a whopping 14.7 percent compared to August 2018. Homes in the $500,00 to $750,000 range rose 7 percent while luxury homes ($750,000 and up) fell 3 percent.
"This has been one of the hottest summers in Houston history, both in terms of temperatures and home sales," said HAR Chair Shannon Cobb Evans with Better Homes and Gardens Real Estate Gary Greene. "The Houston real estate market typically slows a bit once school starts and we get into fall, but with interest rates as low as they've been and a steadily growing supply of homes, it's possible that sales don't let up until closer to the holidays. The rental segment has also been extremely active and looks to remain that way a while longer."
According to the report, single-family home rentals (with an average rent of $1,914) were up 7.6 percent in August, and rentals of townhomes and condominiums ($1,645) were up 6.3 percent. However, sales of townhomes and condominiums fell 2.9 percent in August, although July 2019 saw a 14.6 percent year-over-year increase.
The number of days it took the average home to sell went up in August (an average of 52 days as compared to 49 days a year ago). Inventory also expanded: Houston now has a 4.2-month supply, the same as the national average. Both expanding inventory and low interest rates are responsible for August 2019's record-breaking sales numbers in Houston, which likely drove prices up. The average price of a single-family home in Houston rose 3.4 percent, an August record, to $310,409. Total dollar volume also reached new heights in August, climbing 6.6 percent to $3.1 billion.