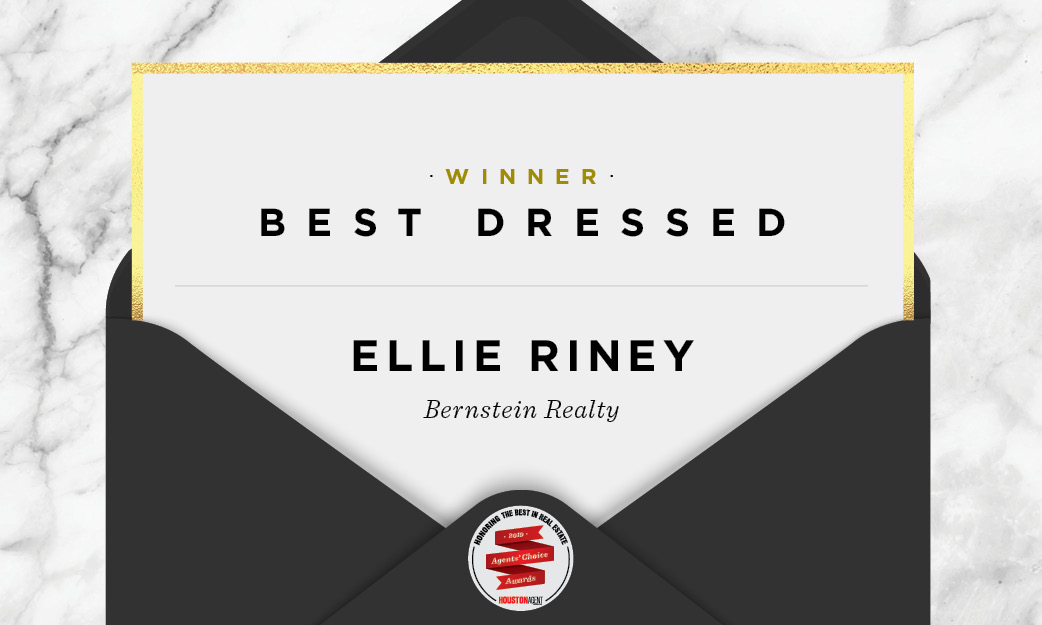 Extroverted, detail-oriented, and a great listener, Ellie Riney is everything you could ever need from a Realtor®. After graduating from Benedictine University with a Bachelors in Health Science, Riney moved to Houston where she worked as the business development director of a Houston-based pharmacy. With a background in healthcare and previous experience in medical sales and marketing, she truly finds happiness in serving others and improving the quality of their lives. In real estate her approach is unchanged; she is hard-working and no stranger to working all hours of the day. Ellie knows Houston well, and loves to be an asset in every way she can, from finding a home to purchasing and inspections.
Qualifications aside, Riney loves volunteering and is an active member of the Junior League and Second Baptist Church. She spends her free time with her husband and two dogs, works on the board of her HOA, and has a passion for interior design. However, Riney's most impressive trait is her outgoing and approachable personality – after only a few minutes of conversation, she quickly feels like a friend you've known for years. She eliminates the fear associated with new situations and leaves people with a sense of reassurance and trust.
With Persian family roots, Riney is second generation American and is fluent in Farsi. She has lived in Chicago, California, and Houston, and understands the impact a smooth transition from one location to another can have on a family. Working with her extends beyond real estate – she welcomes the opportunity to get to know clients and always aims to be accessible both as a real estate agent and as a friend.
Riney is a member of the Houston Association of REALTORS®, Texas Associations of REALTORS®, and National Association of REALTORS®.