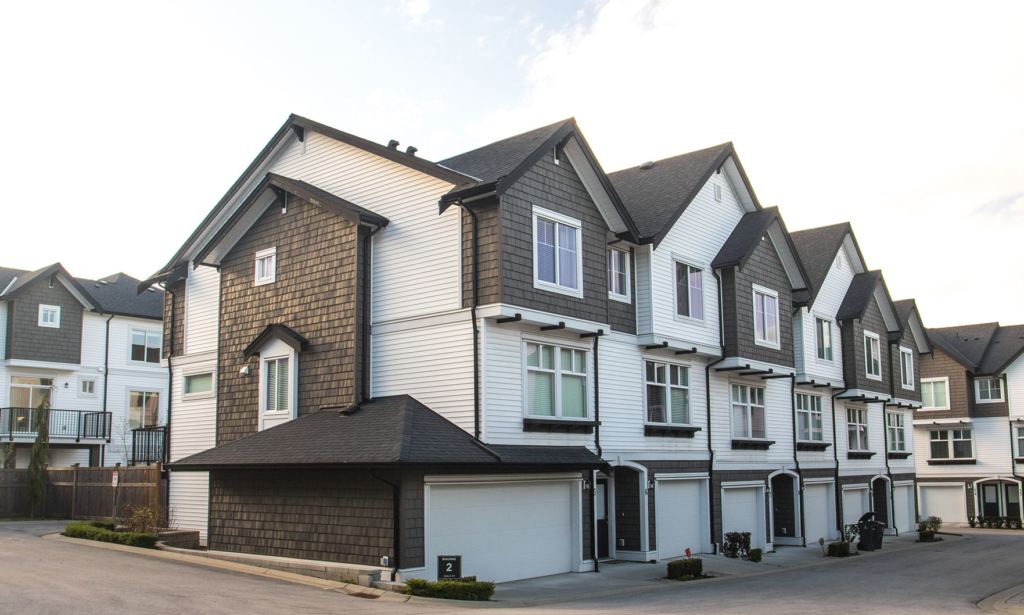 While homeownership in the U.S. is on the rebound – up to 64.4 percent in 2018 – lack of housing inventory across the country is eroding affordability and in turn, holding the market back from making a full recovery, according to a new report out by the Joint Center for Housing Studies of Harvard University.
Despite the fact that recent unemployment numbers point to an overall healthy economy – alleviating concerns about a possible recession – construction recovery remains sluggish. Since 2011, when construction hit rock bottom with only 633,000 new units, housing stock has grown at just 10 percent annually.
According to The State of the Nation's Housing report, it is a complex problem that can be partly attributed to weak household growth post-recession, as many held off on new household creation for financial reasons. While net new household growth has increased from a low of 534,000 in 2009 to a more normal 1.2 million a year in 2016 (holding steady at that number through 2018) housing supply has not caught up after seven straight years of low household growth and low demand.
"As a result, the national vacancy rate for both owner-occupied and rental units fell again in 2018, to 4.4 percent, its lowest point since 1994," said Daniel McCue, senior research associate at the Center and lead author of the report. "Although there have been brief periods when residential construction was similarly constrained, the duration of today's tight conditions is unprecedented. Since 1974, annual additions to the housing supply exceeded household growth by an average of 30 percent to accommodate replacement of older housing, additional demand for second homes, population shifts across markets, and some slack for normal vacancies."
According to Joint Center for Housing Studies estimates, annual construction is currently about 260,000 units below what is needed to accommodate demand. While labor shortages are partly to blame, so is builder sentiment.
"The housing boom in the early 2000s created an excess supply of homes," McCue said in the report. The vacancy rate for housing units for rent or sale began to climb after 2000 from its long-term average of 4.5 percent to a peak of 6.2 percent in 2009, and it took most of the ensuing decade to work off the surplus. With memories of these conditions still fresh, builders and lenders alike are wary of speculative development that would expand the housing supply too rapidly."
Construction has lagged the most in Western metros and the least in Southern metros, according to the report. In eight of the 50 metros, the growth in households exceeded the number of housing permits. San Francisco topped the list with only 79 permits issued for every 100 net new households, followed by San Antonio (80), Boston (82), Sacramento (88), Columbus (89), San Diego (94), Denver (97), and Phoenix (99).
A number of U.S. cities are combating low inventory and resulting high prices by making it easier to build affordable housing. These efforts, highlighted in the report, include revising zoning and land-use regulations, making permitting procedures easier and more efficient, and reducing requirements like allocated parking that might create roadblocks.
New legislation in Massachusetts, for example, authorized $1.8 billion in new capital spending for affordable housing, in addition to $650 million for modernizing and redeveloping public housing. Minneapolis recently passed a plan to allow construction of duplexes and triplexes in areas zoned for single-family homes and to eliminate parking requirements for new housing. Other cities like Portland have legalized accessory dwelling units (ADUs), small units located on the same lots as single-family homes.
But large cities can only do so much to help solve high housing costs because they are home to a surprisingly small percentage of the population as compared to their metro area populations. Miami and Atlanta are each home to just 8 percent of the populations in their respective metro areas, and the city of Boston is home to just 14 percent of the population in the Boston-Cambridge-Newton metropolitan area. As a result, similar efforts need to be made by smaller cities and towns to create more affordable housing, the report advised.
To that end, several innovative state and local programs will be discussed at Housing + Innovation, a half-day symposium taking place at Harvard on November 15th.
Efforts are also being made by the National Association of Realtors to address the nation's lack of affordable housing. On November 1, NAR President John Smaby met with Department of Housing and Urban Development Secretary Ben Carson for a roundtable discussion analyzing current proposals designed to diminish affordability constraints.
"Housing affordability is one of the most significant problems facing this nation, our economy, and potential home buyers in communities everywhere, and the lack of housing supply is only adding to the problem," Smaby said in a statement. "We look forward to continuing to work closely with the White House to ensure the American dream remains attainable for all those who wish to become homeowners."
Last month, the Federal Housing Administration finalized new condominium loan policies, including the return of spot loans. "It goes without saying that condominiums are often the most affordable option for first-time homebuyers, small families and those in urban areas," Smaby said.
While it is a step in the right direction, finding ways to ramp up construction, especially construction of affordable housing, remains a top priority, McCue said.
"While demographic trends should support a vibrant housing market over the coming decade, realizing this potential depends heavily on whether the market can provide a broader and more affordable range of housing options for tomorrow's households."