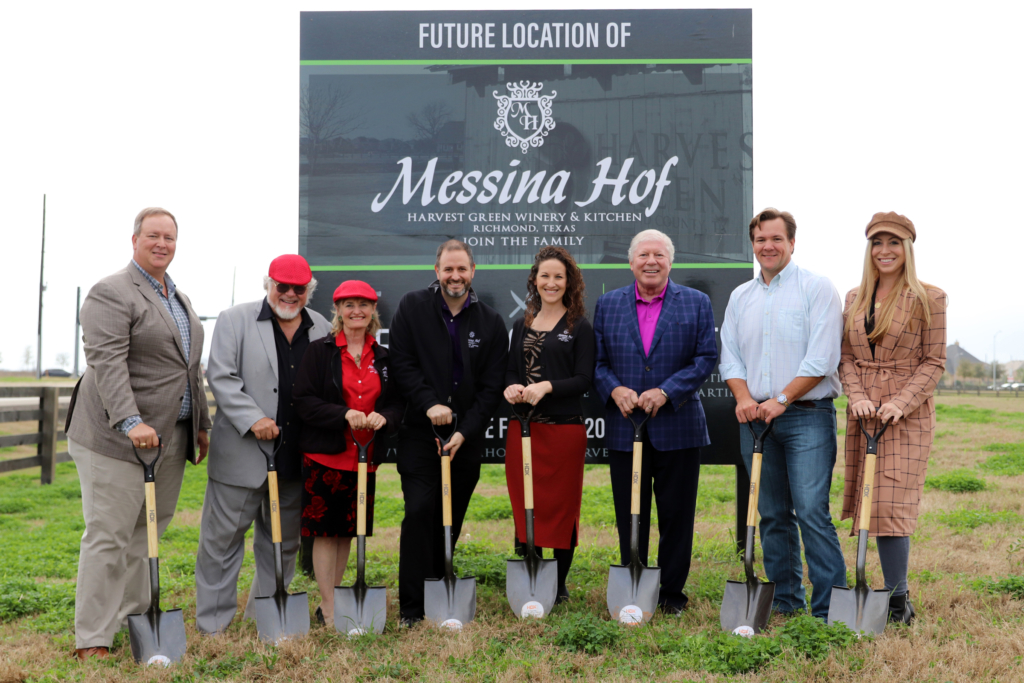 No need to visit Napa: residents of farm-centric community Harvest Green will soon have a winery right out their back door.
Messina Hof Harvest Green Winery and Kitchen recently broke ground in a small ceremony, launching construction of what will soon be the largest winery in Southeast Texas.
The Bonarrigo family — owners and operators of Messina Hof Wine Cellars, Inc. — alongside Johnson Development team members and local dignitaries toasted the start of construction, which is estimated to take 10 to 12 months to complete.
"We are very excited about the Messina Hof Harvest Green Winery," said Harvest Green General Manager Jerry Ulke. "The Bonarrigos' plans for the winery perfectly align with our vision to create a community that values our natural resources and wants a closer connection to Mother Nature."
When complete, Messina Hof Harvest Green Winery will include a tasting room and wine bar, two private tasting rooms, a 2,600-square-foot covered patio and an open-kitchen restaurant that will make use of the on-site gardens and 12-acre farm to create a hyper-local menu. In addition, the wine production and barrel room will provide an opportunity for guests to taste wine in process.
"Our first brick-and-mortar presence in Houston will be on a grand scale, allowing us to connect with our large family of consumers in Houston and Southeast Texas," said Paul M. Bonarrigo. "The project not only expands Messina Hof's presence throughout Texas, but we are integrating into a new community in a very organic and dynamic way. As Houston's only farm-centric community, Harvest Green was a natural choice for our new craft winery and kitchen."
Messina Hof Harvest Green Winery will be the winemakers' second largest production facility and will eventually serve the local community with educational programming and seasonal tastings.