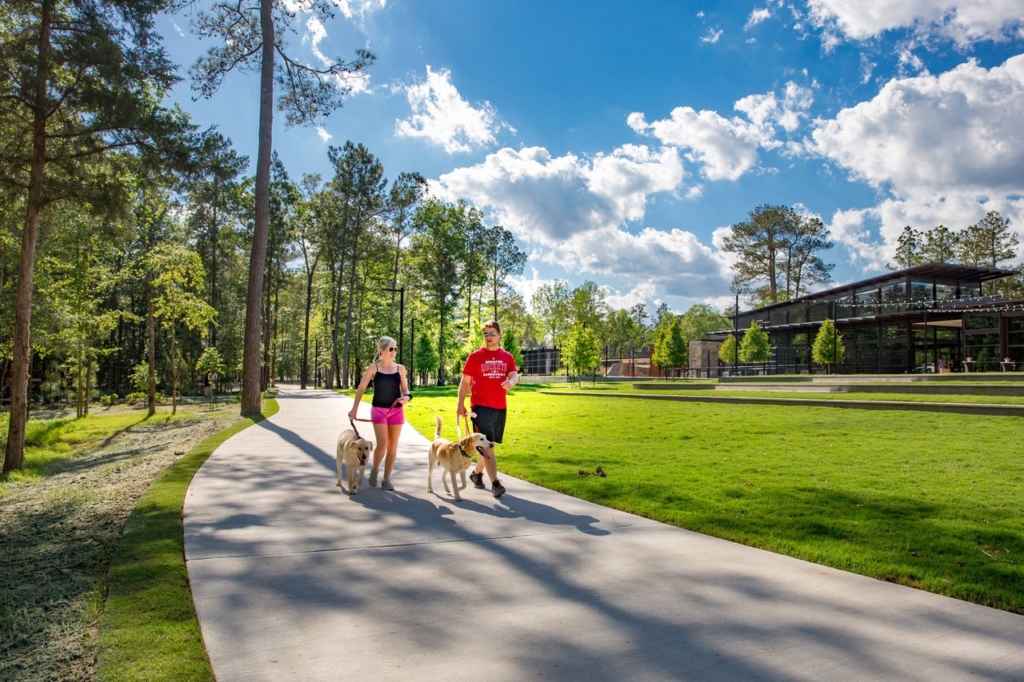 At a time when having green space to take refuge in has become all the more important, The Howard Hughes Corporation has been recognized by The Houston-Galveston Area Council for several of its outdoor projects within Bridgeland and The Woodlands Hills.
At the 2020 Park and Natural Areas Awards, Bridgeland received the distinction for Chrysalis Lake under the Planning category. Lakeland Heights Town Square Park in Bridgeland and Founders Park in The Woodlands Hills both earned special recognition in the Projects Over $500,000 category.
"Health and wellness have become a driver for development as people look for open spaces in which they can pursue outdoor recreation within walking or biking distance to their homes," said Heath Melton, Executive Vice President of MPC Residential for The Howard Hughes Corporation. "We are at the forefront of understanding the importance of community development that offers an active lifestyle along with an exceptional residential experience—and that open green space can serve a critical role in both instances."
Chrysalis Lake will be a main element in Prairieland Village, the third of four villages in Bridgeland, scheduled to launch in late 2020.
Lakeland Heights Town Square Park, located in Lakeland Village in Bridgeland, is surrounded by homesites on all sides, serving as a recreational hub for the neighborhood. A custom pavilion offers residents ample shade and seating along with traditional and non-traditional play equipment for users of all ages.
Founders Park, a 17-acre village park in The Woodlands Hills designed to reflect the natural beauty of the land, features an event space that fully opens to a terrace for indoor and outdoor events.
"It has always been our plan to combine innovative environmental sustainability with recreation—which is a key part of the evolution of residential living that is taking place in both Bridgeland and The Woodland Hills," said Melton. "These parks and open spaces allow residents to enjoy fresh air and sunshine during a time when people need it the most. Health and wellness are more important now than ever before and utilizing this time to make memorable experiences with our loved ones provides a welcome opportunity to feel good, both mentally and physically.