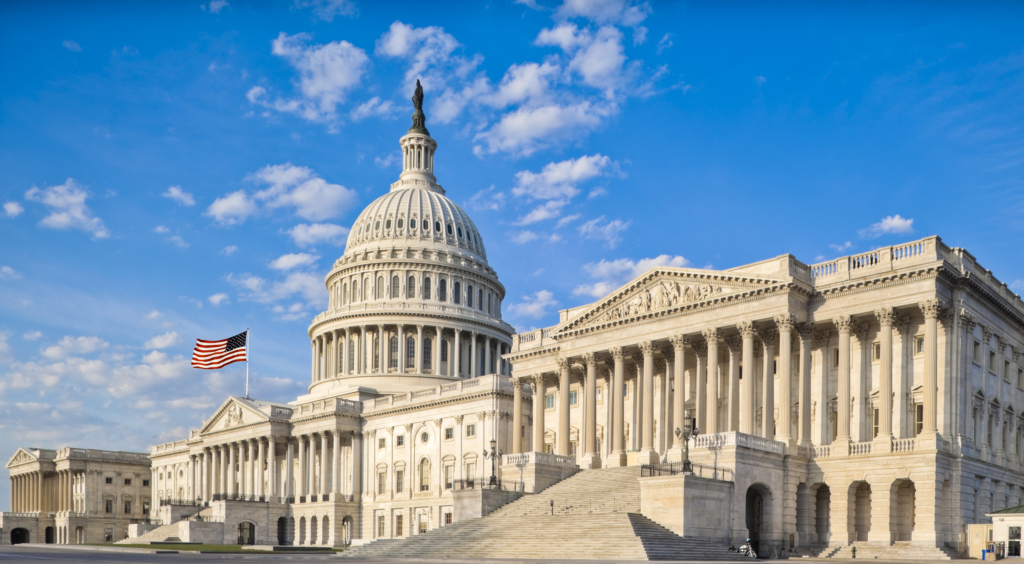 As lawmakers work to pass the next coronavirus relief package before the end of the month, the National Association of Home Builders urged Congress to provide relief to small- and medium-sized residential construction businesses alongside homeowners, multifamily building operators and developers.
In a letter addressed to House Speaker Nancy Pelosi, Senate Majority Leader Mitch McConnell, House Minority Leader Kevin McCarthy, Senate Minority Leader Chuck Schumer and on behalf of more than 140,000 NAHB members, NAHB Chief Lobbyist James Tobin asked Congress to expand eligibility for the Paycheck Protection Program.
"Congress intended for all small business to have access to the PPP program during this unique disaster," Tobin said in the letter. "Access to PPP loans is critical to those small businesses in the residential construction industry, specifically spec home builders, land developers and multifamily property owners that are currently denied access. Without access to these important funds, many small businesses in our industry won't make it, and it will be difficult for our industry to rebound quickly and lead the broader economic recovery."
With the $600-per-week federal unemployment insurance benefit set to expire at the end of this month, NAHB also asked lawmakers to include emergency rental assistance to families who have significant or full loss of income as a result of the pandemic. The association argued that rental assistance funding would also ensure small multifamily owners are able to pay their mortgages and expenses.
"An eviction moratorium is a short-term band-aid that only hurts the already financially burdened small business properties," the letter read. "Rent payments and mortgage obligations will eventually become due and will continue to compound without federal assistance."
The letter also addressed what NAHB characterized as a growing area of concern within multifamily development: the Low-Income Housing Tax Credit. The association noted that the current economic crisis is having a direct impact on the production of affordable housing. Used to finance existing property acquisition and preservation, the credit rate floats based on government borrowing costs. Currently at an all-time low of 3.08%, that translates into a reduction of nearly 25% of the equity flowing into a 4% LIHTC project. NAHB suggested establishing a permanent minimum 4% credit floor for acquisition and bond-financed projects.
In addition, NAHB asked Congress to refrain from making changes to the Net Operating Loss provisions established by the CARES Act, saying "a sudden, retroactive change to the rules of the game is not what the business community needs, particularly the struggling businesses that have already worked the expanded NOL provisions into their business plans."
In the CARES Act, the Net Operating Loss provisions were changed to allow businesses to go back five years and offset prior income to receive a quick refund of past taxes, amounting to a hidden stimulus for struggling businesses. Under the old rules, they would not be able to fully offset those losses.
As rent payments for multifamily and commercial properties lag, the expanded NOL provision may prove to be the difference between survival and foreclosure of these properties, Tobin predicted.
Finally, NAHB encouraged lawmakers to prioritize workforce investment to help job seekers gain the skills needed for careers in residential construction and to support state and local governments with funds that can be used to reduce regulatory barriers that increase the cost of home and multifamily construction.
"The housing industry stands ready to lead this economy out of the COVID-19-related downturn, just as it has previously in countless other down periods," Tobin said. "NAHB supports provisions that alleviate various financial and tax burdens on struggling American businesses and taxpayers; increase aid for state and local governments; and better invest in workforce development and career and technical education programs. We strongly urge Congress to work in bipartisan fashion to address housing priorities in the next phase of economic recovery legislation."
Lawmakers have just days left to pass the legislation before their annual summer recess in August.