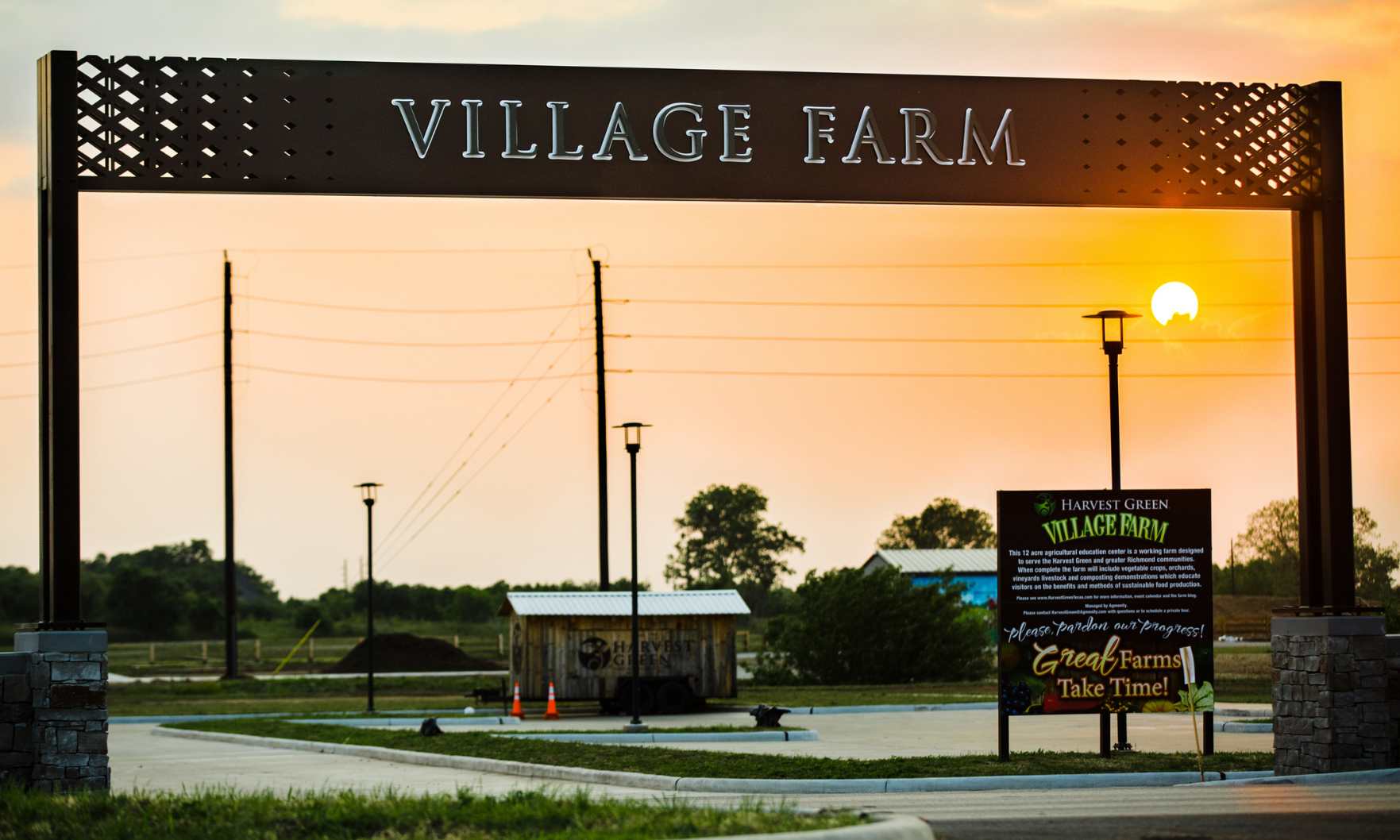 The U.S. Department of Agriculture recently gave the Harvest Green Village Farm a stamp of approval, certifying that produce grown there is organic.
The Richmond community's 12-acre working farm is now one of only three certified organic vegetable farms in Southeast Texas, according to Justin Myers, chief operations officer for Agmenity, which manages the farm.
"I was surprised," Myers said in a press release. "It's just wild that we are only the third in the region to go through the process."
To be certified, a farm must demonstrate that crops have been grown without synthetic fertilizers and pesticides. The certification process is lengthy, rigorous and requires meticulous record-keeping.
"There is a difference between using organic farming methods and being certified organic," Myers added. "From day one, we've always used organic practices. Being certified means we have passed inspection to ensure that our record-keeping and field practices fully align with federal and state standards regarding soil health and amendments, seeds, cover cropping, habitat preservation, pests and many other farm management practices."
Before applying for certification, the farm underwent a three-year "transition process" to ensure that the soil was free from contaminates. Harvest Green could not label their produce organic during that time, although organic growth processes were followed.
Harvest Green Farm Educators applied for certification last spring through the Texas Department of Agriculture. An independent third-party inspector inspected the farm earlier this year to verify that the farm's organic systems plan is being followed. Once the report was reviewed, the Village Farm received certification.
While certification will not change the farm's operations, Myers said it simplifies how Farm Educators describe produce to consumers.
"People always ask if our produce is organic," he noted in the release. "In the past, we've had to explain that we aren't certified, but we grow our vegetables, fruits and herbs using organic practices. Now we don't have to; people understand what 'certified organic' means."
Harvest Green residents can easily access food grown on the farm via a CSA program and at a weekly farm stand. The farm also hosts a farmers market at 8939 Harlem Road from 8 a.m. to noon on the first and third Saturdays of the month, where the public can purchase produce grown on the Village Farm.