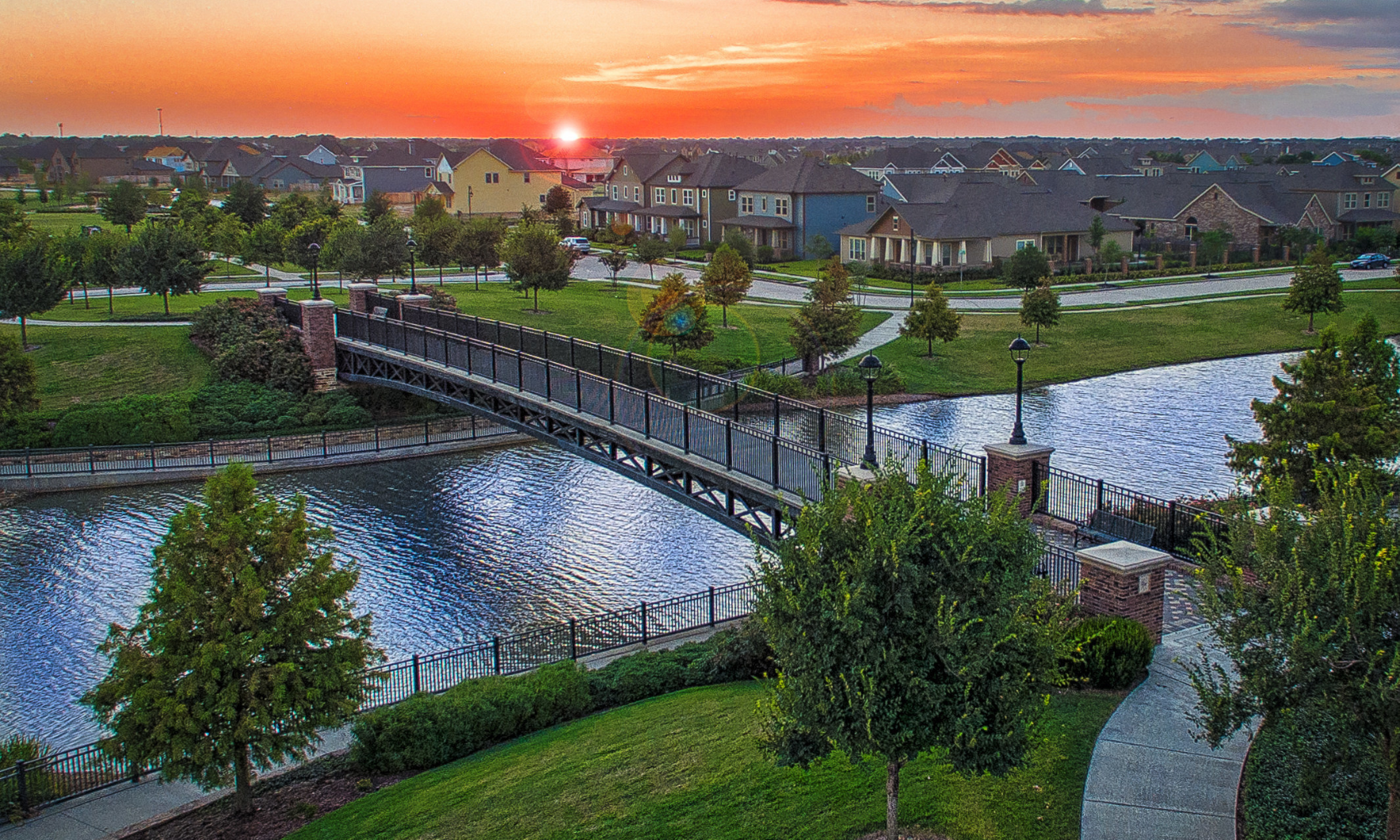 Two Houston master-planned communities (MPCs), The Woodlands and Bridgeland, have earned LEED precertification by the U.S. Green Building Council, becoming the first MPCs in Texas to achieve this status. Additionally, The Woodlands, at 44.5 square miles, is now the largest MPC in the world to earn precertification, according to a press release.
Developed by the Howard Hughes Corp., the MPCs join a global group of entities recognized by LEED for their dedication to making their communities healthy, resilient, inclusive and inherently sustainable for residents.
"Our work to achieve LEED precertification of The Woodlands — a large-scale, award-winning community that opened in 1974 and is today home to over 120,000 residents — exemplifies The Howard Hughes Corporation's commitment to the long-term vision of founder George Mitchell for creating a self-sustaining ecosystem, one that anticipated to a remarkable degree almost 50 years ago the principles of ESG that today guide development across our national portfolio," said David R. O'Reilly, chief executive officer of Howard Hughes Corp.
The LEED framework encompasses social, economic and environmental performance indicators and strategies with a clear, data-driven means of benchmarking and communicating progress. LEED for Cities and Communities helps local leaders execute responsible, sustainable and specific plans for natural systems, energy, water, waste, transportation and other factors contributing to quality of life. The program aligns with the United Nations Sustainable Development Goals and is influenced by engagement with hundreds of cities and communities around the globe, according to the U.S. Green Building Council.
"A sustainable community strives to offer its residents a higher living standard. A LEED community takes action and delivers measurable outcomes that improve overall quality of life for residents," said Peter Templeton, interim CEO of the United States Green Building Council. "Given the extraordinary importance of climate protection, building more resilient communities is crucial, and The Woodlands and Bridgeland LEED precertification is a symbol of their leadership."
The Woodlands devotes 28% to green space within 220 miles of hike-and-bike trails, 151 parks, and forest preserves. It was recently ranked as the No. 1 Best Community to Live in America for the second consecutive year by Niche. The community is home to over 120,000 residents and 2,300 employers with more than 63,000 workers.
At 11,500 acres, Bridgeland is the No. 1 best-selling MPC in the Greater Houston area, No. 2 in Texas and No. 15 in the nation, ranked by national real estate consultant RCLCO. Bridgeland has dedicated approximately 28% of the community's acreage to open green space, lakes, trails, parks and other amenities. Now in its 16th year of development, the community is home to approximately 18,000 residents.