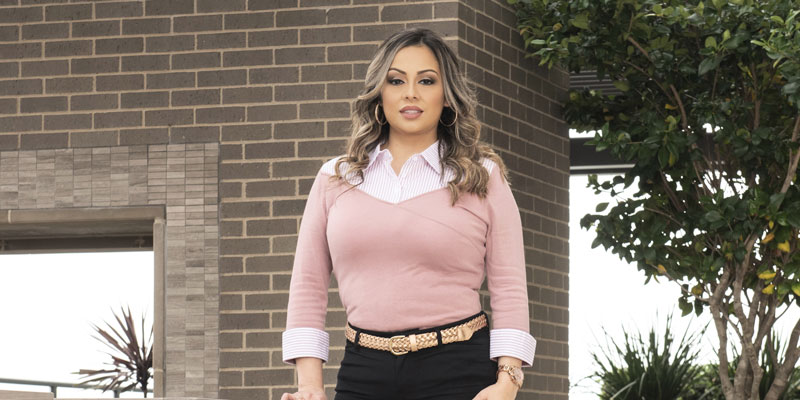 Dalila Juarez
Real Estate Consultant
RE/MAX Top Realty
With the exception of mortgages, Dalila Juarez has worked in all aspects of the real estate industry, from insurance, title and escrow to listing and closing coordination.
This background gives her an edge when it comes to explaining behind-the-scenes transaction details to clients. Juarez, a real estate consultant with RE/MAX Top Realty, has 12 years of experience in the industry, assisting many first-time homebuyers and sellers in Houston and the surrounding areas. She reached a career high last year when she became part of the franchise's 100 Percent Club.
She's already doubled her previous year's goal, and now she's working on building a team. Recently, she added a buyer's agent, and next, she will hire a transaction coordinator. Juarez's secret to success is staying involved in the transaction, even after it's executed. "I'm not someone who just disappears once we get in contract," she says.
"I'm there throughout the entire transaction, every step of the way, to answer any questions clients may have." Maintaining work-life balance despite an unpredictable schedule has been an achievement in itself.
"My son was able to finally receive his black belt this year in Taekwondo," Juarez says, adding that her 5-year-old daughter will begin studying martial arts this summer. "He practices five days a week. Just being able to get to his practices on time and go to all of his competitions and tests is an accomplishment."
Ever since her son had a heart procedure that necessitated her authorization of a blood transfusion, Juarez has been dedicated to giving blood and hosting blood drives at the office. In her free time, she likes to unwind with puzzles. "I just love puzzles, trying to figure them out and trying to put the pieces together," she says. "I'm working on two right now."