This morning, New York-based real estate data firm REIS Inc. announced that the nationwide apartment vacancy rate has fallen, an indication of the level of demand in the rental market.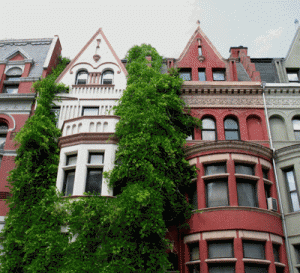 The 2011 Q1 apartment vacancy rate is at 6.2 percent, down from 6.6 percent in the 2010 Q4 and 8.0 percent in the 2010 Q1. That is the lowest apartment vacancy rate since the second quarter of 2008. Over 44,000 net apartments found tenants in the quarter, almost double the number of a year ago.
"There is a bias against homeownership at this point, especially if you feel home prices won't rise and you can wait," REIS Inc. Chief Economist Victor Calanog told Bloomberg.com in a telephone interview. "Most of the applications for construction and building loans are for multifamily buildings."
As the demand for apartments rises, so does the cost of rent. The average effective rent rose in 75 of the 82 markets that REIS tracks. Nationwide the average rent rose to $991 per month from $986 in the fourth quarter and $967 a year ago.
That's not exactly a return to 1970's style inflation — the year-over-year increase is just 2.5 percent, and the annualized increase in the first quarter is just 2.0 percent. Some of that has come in the form of lower concessions, such as a month of free rent when you sign a lease.
Average stated rents rose to $1,047 from $1,043 in the fourth quarter and $1,027 a year ago, or annualized increases of 1.5 percent for the quarter and 1.9 percent year over year. Still, housing has a very large weighting in the CPI, particularly Owner's Equivalent Rent (OER). Regular rent makes up 5.93 percent while OER is 24.91 percent.
Over time, OER tracks regular rent pretty closely. The rents, with a combined weighting of 30.84 percent of the total CPI, and over 40 percent of the core CPI have been a major factor in keeping the overall rate of inflation down.