For the first time, the National Association of Home Builders (NAHB) quarterly index was broken down across five different races/ethnic groups to analyze differences in income and housing affordability in 2010.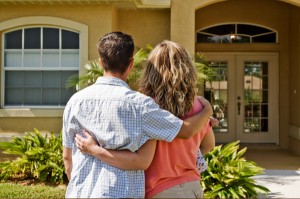 NAHB's quarterly index, the NAHB/Wells Fargo Housing Opportunity Index (HOI), measures housing affordability in the metropolitan areas nationwide. This new report creates a more accurate portrayal of housing affordability by examining Whites, Blacks, Hispanics, Asians and American Indians/Alaska Natives separately.
According to RISMedia, the HOI for all races/ethnic groups combined was 72.8 in 2010, meaning that 72.8 percent of all homes sold in the U.S. last year were affordable to families earning the national median income of $64,400.
This new report now shows the median family income in 2010 was $69,000 for Whites, $42,300 for Blacks, $44,100 for Hispanics, $80,500 for Asians, and $43,200 for American Indians/Alaska Natives. Thus, 80.3 percent of homes sold in 2010 were affordable to White families, while only 53.0 percent of homes sold were affordable to Blacks, 51.0 percent affordable to Hispanics, 76.4 percent for Asians, and 58.7 percent for American Indian/Alaska Natives.
NAHB chief economist David Crowe explains that previously they had only computed a single, global HOI, either for a particular metropolitan area, or for the nation as a whole.
"It was evident that affordability differences are dramatic and persistent across racial and ethnic lines," Crowe said. "The NAHB/Wells Fargo HOI methodology is a precise way to demonstrate these differences. Policy makers and elected officials may want to consider the differential HOIs for particular minority groups when contemplating policies that would increase home prices or otherwise impact the affordability of housing."