The Federal Bureau of Investigation (FBI) found that property crimes including burglaries, larceny/theft, and motor vehicle theft all decreased in 2010, with a decline of 2.8 percent in all city categories, according to HousingWire.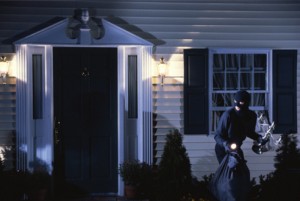 In 2009, the FBI tracked approximately 9,320,971 nationwide property crime offenses; from 2009 to 2005 there has been an 8.4 percent drop in property crime. Larceny-theft made up 67.9 percent of these property crimes in 2009.
In 2010 larceny dropped an additional 2.8 percent, burglaries fell 1.1 percent, and motor vehicle theft decreased by 7.2 percent since 2009.
Property crimes fell even further in cities with populations between 500,000 and one million, with a drop of 4 percent for property crimes in these areas.
Rural counties, however, experienced a 2 percent rise in property crimes, except for vehicles thefts, which declined 11 percent in cities with populations under 10,000 in 2010. Burglaries in rural counties were up 1.2 percent and larcenies were up 3.2 percent, said HousingWire.
The FBI's preliminary report also detailed that violent crimes are down 5.5 percent since 2009.
In December 2010, CBS mentioned that the decrease in reported crime rates has been an ongoing three-year trend, demonstrating that despite struggling economic conditions, crime rates are down.
"Any impact the economy has on crime … is really insignificant compared to much more powerful influences, especially drug epidemics," said Director of the Center for Crime Prevention and Control at John Jay College of Criminal Justice in New York, David Kennedy, in the article.