The market for single-family homes was down 11.9 percent last month, said the Houston Chronicle, adding to the belief that apartment rentals are gaining market value.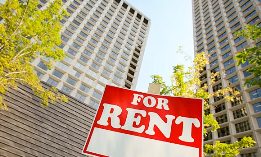 A national trend, apartment rentals are expected to become more desirable in the current market, according to a report from Agent Genius.
Houston specifically may see an even larger increase in volume as expansive local job growth is anticipated, an expectation that has encouraged developers to begin projects, while other cities are waiting for a more telltale market.
"While the local housing market has been sluggish, real estate agents say west Houston and the Katy areas are some of the strongest in the city, as they're driven by energy industry employment," said the article.
Now, in addition to the construction plans of many developers, Archstone is planning a 474 unit apartment complex at the former location of the Arabia Shrine Center in North Braeswood, a project which they have been holding off on since 2008.
"Hanover is planning developments in Montrose and Rice Village. Hines recently announced a luxury project near the Williams Tower. And Post Properties is expanding a mixed-use development in Midtown," said the Houston Chronicle.
Waterfront properties, however, seem to be struggling, with several developments succombing to auctions including: Endeavor, Galveston's Diamond Beach and Palisade Palms.
Luxury builder, Toll Brothers, is also planning the development of Silver Oak, a project of 305 houses, on the recently purchased 180-acre property in Katy; development is expected to begin in late 2011.