Bank of America has been criticized by many investors who held stock in the now failed home loans; the bank faces a proposed sum totaling $20 billion in order to partially reverse the damage, with the additional costs of litigation anticipated in the future, said The New York Times.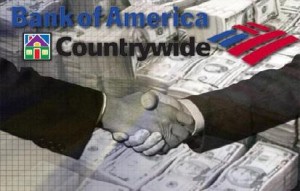 The largest chunk of the settlements, $8.5 billion, goes to investors who bought the most significantly troubled securities, which were backed by Countrywide mortgages, $6.4 billion primarily reflects the decreased value of Countrywide, and another $5.5. billion covers future claims of various private investors, as well as Fannie Mae and Freddie Mac – all which bought soured bonds from the bank.
Despite Bank of America's increased loss of approximately $9.1 billion for the second quarter, the hopeful belief is that the settlements and reevaluation of the banks' actions will soon simplify the bundle and sale of mortgages.
"That is important for providing funding for people to buy homes, grow their businesses and create jobs," said Michael S. Barr, former assistant Treasury secretary, to The New York Times.
While for the most part, the settlements stem from activity in 2008, Bank of America as well as other large banks are in need of substantial improvement. JPMorgan Chase, Wells Fargo, and Citigroup face similarly themed billion-dollar fates as well.
The New York Times said that Chase will likely face a $9 billion settlement, Wells Fargo may face up to $4 billion, and Citigroup may have to cough up $3 billion, according to Keith Horowitz of Citigroup.
"This tells us the shape of the biggest dollar litigation settlements from the crash," said Peter Swire, a former special assistant for housing policy in the Obama administration, in the article. "The doomsday scenarios for this private litigation would have threatened the solvency of the biggest banks. That risk has dropped a lot."
Washington Mutual and co-defendants have also settled a class-action lawsuit for $208.5 million in cooperation with the various shareholders who lost money in 2008, amid the financial crisis. The defendant agreed to pay $105 million, and co-defendants Goldman Sachs/Morgan Stanley and Deloitte agreed to pay $85 million and $18.5 million, respectively, according to Housing Wire.
Washington Mutual was accused of influencing and inflating stock prices by making "materially false and misleading statements about the effectiveness of WMI's risk management procedures, the fairness and reliability of the appraisals received in connection with WMI's loans, the quality of WMI's underwriting practices and WMI's financial results, including the appropriate allowances for its loan losses."
The incidents contribute to the bank's subsequent reputation as the largest bank failure in U.S. history three years ago as well as the bank's eventual takeover, said Housing Wire. Washington Mutual's high-risk activity was at an elevated rate of 55 percent in 2006.