The Modern Outdoor Design Tour took place in Houston on November 12., which showcased a total of 13 homes that stand out from the rest for their architecture and design. For $30, attendees were able to view all 13 of the Houston homes.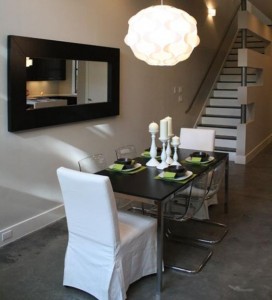 The design tour functions in a similar way to an open house, except that many of the homes participating in the tour were not for sale. The tour was a one day event, where those in attendance were able to view and appreciate the design of these 13 homes.
Although only two of the listed homes were not located in the 610 Loop, few tour-goers were able to see all 13. The homes were mostly in close proximity to either Memorial Park or Hermann Park. The homes were all unique, but share the categorization of luxury housing.
From giant ceiling fans to luxurious outdoor fireplaces, the homes participating in the design tour all had their prevalent features. One of the homes, located at 538 Arlington, was most noted for being built around a 200-year-old tree. Another home, at 3231 Audley, was converted from an old weather museum, and resembled a modern art gallery.
Some of the homes were still under construction at the time of the tour, but were already unique in their early stages.
For more information on the tour and to view photos of the homes, click here.