It has been two years since the people of Houston expressed concern for a proposal which would have expanded the city's urban area to Beltway 8, but the issue has resurfaced in the city council.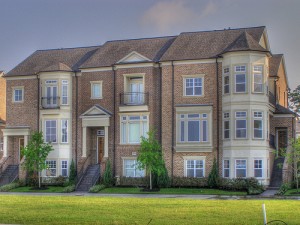 The proposed changes to the city's development code are known collectively as Chapter 42, says a recent article from The Houston Chronicle. One of these changes would allow builders and developers working in Beltway 8 to subdivide lots in order to build town houses and smaller homes.
The subdividing of lots has been an active practice in Loop 610 since 1999. The density cap per acre in the urban area of Loop 610 is 27 homes; the same will go for Beltway 8 if Chapter 42 is approved. Officials say that extending the urban area will provide more housing options for Beltway 8 residents.
Also included in the changes are limits to the minimum lot size, which will protect the character of a neighborhood's community and, hopefully, appease those who opposed the changes two years ago.
The ordinances also include one which regulates parking practices for the smaller homes. Developers and builders would be required to build one guest parking per six units as well as meet other parking requirements.
The City Council will be hosting a public hearing to get a feel for the public perspective on the issue.