Global real estate company Brookfield Residential Property Services has recently acquired Prudential Real Estate & Relocation Services. The acquisition has combined two powerful companies and has created what may become a global real estate powerhouse.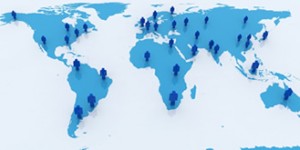 Brookfield Residential currently has over $150 billion in assets and businesses which include residential brokerage, global employee relocation and data analytics. Earl Lee, president of Prudential Real Estate and Relocation Services, expressed excitement towards joining a company that has been successful for over 100 years. Lee will continue to run the company's real estate business in the U.S. while Rick Schwartz, president of Brookfield Global Relocation Services, will look after the global relocation aspect.
"We're excited to become part of a company that is focused on and deeply immersed in the real estate sector and is in the business for the long term," said Lee.
Prudential Gary Greene, Realtors partners Marilyn Eiland and Mark Woodroof, based in Houston, took the news of the acquisition as a positive move for their firm.
"This helps us to become part of the third largest residential real estate brokerage in North America and the world's second largest relocation services provider," said Woodroof of the acquisition.
"This only enhances our ability to expand the reach of our business from around the corner in Houston to around the globe," said Eiland.
Yet, while some things will change for firms such as Prudential Gary Greene, Woodroof and Eiland stress their plans to continue to operate the way that they have been in the past.
"While this certainly will bring exciting changes and opportunities, we will continue to operate as Prudential Gary Greene, Realtors, providing the same exceptional level of service to our clients," said Woodroof. "We will continue to use the high-quality tools and systems that our staff, agents and clients have profited from."