In real estate, knowing your audience – and knowing how to reach them – is paramount, and the tools found in Google Analytics allow agents to do both.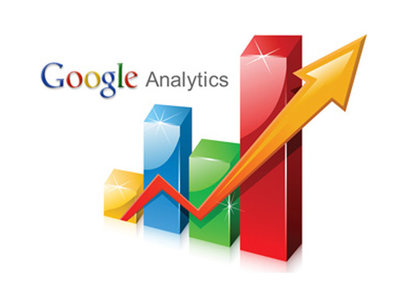 Real estate is an industry built upon relationships, and how successfully agents cultivate those relationships and convert them into business. The advent of the Internet, particularly online search engines and social media networks, have made those concepts a 24/7 affair, and agents are often left scratching their heads on how to appeal to so many potential clients in an organized manner.
Enter Google Analytics!
Google Analytics, the ludicrously wonderful data program from technology firm Google, analyzes various points of data on your website, and then translates that data into reports that you can use to improve your website and attract more visitors.
How does it do this, you might ask? To explain, we've decided to highlight the top three reasons Google Analytics rocks:
1. Audience Analysis – Google Analytics offers exhaustive analysis on your website's  audience. Not only do you see how many people visited your site, but also: how many times they visited; how long they stayed on the site; and how many of those visitors were entering your site for the very first time. All those facts are integral to your website's survival. For instance, say your site attracts many visitors, but they only stay on the site for an average of 60 seconds; perhaps your site needs more compelling content? or perhaps your content is strong, but it needs better organization?
2. Traffic Sources Overview – An equally important component of Google Analytics is its analysis of traffic sources – aka, how all those visitors found your website. What search terms in Google led to your website? Should you perhaps feature those terms more prominently? Or, perhaps you're generating little interest from Google searches? In that case, consider studying Google's own Keyword Tool, which reports on what search terms are trending on Google.
3. Social Media Stratum – Finally, Google Analytics can also tell you what social media networks directed the most traffic to your website. All agents should have their own Facebook pages and Twitter accounts (if you don't: shame on you!), and should be populating each network with links to listings, blogs and other real estate-related content (including Houston Agent's awesome content). With the social media overview section on Google Analytics, you'll be able to tell which of your social media networks is the most popular, and which ones you have to pay closer attention to.
Simply put, if you want a greater understanding of who is visiting your website – and why – consulting the tools of Google Analytics is a no-brainer.