M-commerce, or commerce via mobile devices, is the future of business in America, and a new eMarketer survey hammers home that fact.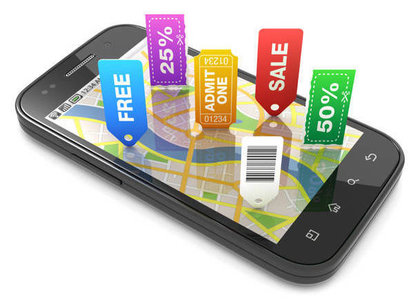 M-commerce, short hand for shopping via mobile devices, used to be a fledgling component of the American economy, but a new study from eMarketer has drawn some startling projections on how m-commerce will grow in the coming years.
Already 15 percent of the online retail marketplace (up from just 7 percent in 2011), m-commerce is expected to grow to 25 percent of the online market by 2017 and total more than $108 billion.
As we've written before, that is huge news for a business as dependent on marketing and clientele as residential real estate. Marketing/advertising are consistently among the largest expenses for real estate agents, but in order to be effective, agents must devote their resources to whatever platforms attract the most consumers – and though everyone and their dog knows that mobile platforms are the way of the future, eMarketer's research finds that tablets, among all m-commerce platforms, are the key ingredient to focus on, whether you're taking advantage of mobile apps, such as Trulia or Realtor.com, buying advertising for the mobile version of a popular website or consulting mobile-ready designs for your own personal website, the message in the back of your mind should be one thing: tablets, tablets, tablets.
So, with that in mind, see our infographic below for five more reasons you should be taking m-commerce seriously for your real estate business: