The importance of home showings is difficult to overstate, and there are definite rules to the game that all agents should follow.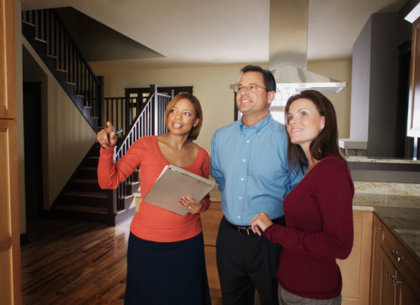 The home showing is more than a potential homebuyers' stroll through the property; rather, it's your best opportunity to emotionally engage their interests, to show them what it would be like to live in your listing as vibrant, successful homeowners.
In order for such a connection to take place, though, you need to ensure that all the necessary pieces are in place, and that you are following the very distinct set of rules that govern the home showing process. What are those rules, you may ask? See below for the three most essential:
1. Banish the homeowners – Under no circumstances should the homeowners of the property be present for the showing. Along with unsettling the potential buyers (particularly when they assume "stalker seller" status and follow the buyers around during the showing), they will also unsettle you, the agent! It will be difficult to make any kind of connection with a homebuyer when you client is lingering in the foreground, so get them out of that house when you're showing it.
2. Dispel of foul smells…and all the things that create them – Few things are worse than bad odor, and obviously, you'll want to clean the kitchen and bathrooms, vacuum the carpets and dust any surfaces to give the listing a clean, fresh smell. However, don't stop there! You'll always want to eliminate any potential sources of bad smells, from perishable food, to old furniture, to pets. Though we love dogs and cats as much as an trade publication, the poor buggers can make a stink quite easily, so play it safe and get them out of the house.
3. Declutter like a fool – A clean, welcoming atmosphere is essential for a successful home showing, and for a very simple reason – only when presented with a blank canvas will potential homebuyers be able to see themselves as the owners of that home. But along with all the basic stuff that should be removed – excess books and magazines, furniture, silverware/dishes, etc. – also think of less obvious things, such as magnets and photographs on the fridge, financial statements and bank records; basically, any trace of that homeowner (who, again, should be in another ZIP code when the home showing is taking place!) should be out of the way.