June was a rollicking good month for new residential home sales, which posted strong increases on both monthly and yearly measures.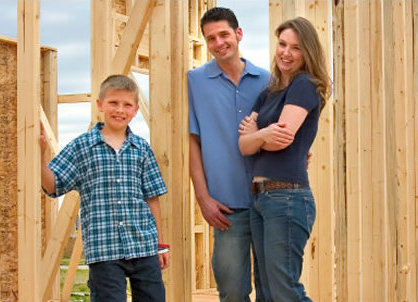 New single-family home sales were up 38.1 percent year-over-year in June, in addition to an 8.3 percent monthly increase, according to the latest number crunching from the Census Bureau.
That brings new home sales to a seasonally adjusted annual rate of 497,000, which is the highest such rate since May 2008.
New Home Sales and the Housing Recovery
The Census Bureau's June numbers were just the latest indicator of the housing recovery, and the role that new home sales continues to play in that process. Other valuable stats included:
There were 244,000 new home sales in the first half of 2013, a 28.4 percent increase from the 190,000 during the same period in 2012, according to Bill McBride on Calculated Risk. That's the strongest six-month period for new home sales since 2008.
As with May's numbers, though, both median sales price and average sales price were both down month-to-month, with median price down 5.4 percent to $249,700 and average price down 4.1 percent to $295,000.
Housing inventory for new homes remained low in June. With an estimated 161,000 new homes on the market, supply is only at 3.9 months.
"Distressing Gap" Continuing to Close
Going forward, one of the most important indicators on new home sales, and how they related to the overall the housing recovery, will be the "distressing gap," the name McBride has used for the sizable gap between existing-home sales and new home sales.
The distressing gap took shape after the housing bubble popped, when many distressed homes flooded the market place and drove existing-home sales unnaturally high and new home sales unnaturally low (here's a great graph from McBride on the matter).
The great news is that distressed sales are taking up a smaller and smaller part of existing sales, and as housing continues to improve, the gap will further close, with new home sales returning to their historic percentages of all sales.
"I'm looking for the gap to close over the next few years," McBride wrote.