This the second part in a 12-part series.
There's a doomsayer in each of us – a worrier filled with the what ifs. What if I make a mistake? What if I disappoint people who are counting on me? What if the Mayans were right about the world ending?
As always, I want to first acknowledge that having sales reluctance, including doomsayer tendencies, doesn't doom us to poor salesmanship. On the contrary, the more we understand our reluctances and how to combat them, the more successful we can be.
Those with doomsayer tendencies fear failure. They are worriers who spend more mental energy on the "what ifs" than on living. They are limited (and sometimes even paralyzed) by fear.
Everybody has fear, but successful people must learn how to manage their fear. Some of the most common limits I see in real estate salespeople with doomsayer tendencies are the fear of failure, insecurity about the market, and difficulty stepping out of our comfort zones.
If you fear failure, ask yourself, "What's the worst that could happen?" Then remember – many people fail and often turn right around to succeed. Think about Abraham Lincoln. The guy failed at businesses, lost elections and is now one of the most memorable names in U.S. history. "Failure" wasn't the end of his story. It was the beginning.
Often, folks credit their success with what they learned from earlier failures. A successful career in real estate requires the ability to deal with failures, learn from them and grow personally because of them. So today, commit to looking at "failures" differently! If you never "risk" failing, you never find the capacity to truly succeed.
Fear is an enemy that must be conquered in order for us to live life to the fullest. Overcoming fear is one of the great triumphs of the human spirit. It helps us achieve a higher level of success and fulfillment in any endeavor.
Your Turn: Write out one area that you recognize the fear of failure in yourself.
Research at least one person who "failed" before succeeding (there are so many). Consider the qualities that allowed that person to continue trying.
Remind yourself of that person's example whenever you recognize the fear of failure in yourself.
---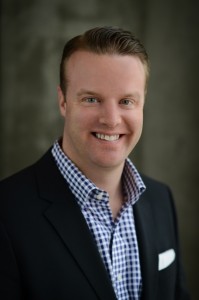 Jason Forrest is a sales trainer; management coach; member of the National Speakers Association's Million Dollar Speakers Group; and the author of three books, including his latest, Leadership Sales Coaching. One of Training magazine's Top Young Trainers of 2012, Jason is an expert at creating high-performance sales cultures through complete training programs. He incorporates experiential learning to increase sales, implement cultural accountability, and transform companies into sales organizations. In 2013, he won a Gold Stevie Award for Sales Training Leader of the Year.  "http://www.forrestpg.com/" www.forrestpg.com