The nation's mortgage markets continued to improve in 2013's second quarter, with the MBA's report being one of its most positive.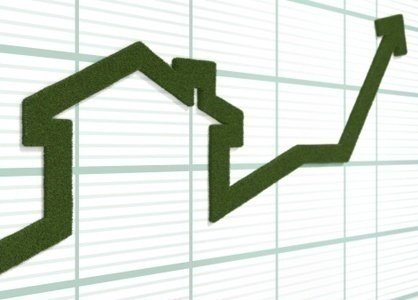 The mortgage markets improved in several notable ways in the second quarter, according to the latest National Delinquency Survey by the Mortgage Bankers Association.
In a conference call with the media, Jay Brinkmann, MBA's chief economist and SVP of research and economics, said the survey was a uniformly good one for housing.
"There's no bad news in this report," Brinkmann said. "All the indicators are good."
MBA's National Delinquency Survey – Happy Times
Indeed, there was much to like in the MBA's survey, including:
The nation's delinquency rate was down to 6.96 percent in 2013's second quarter, a 29 basis point drop from the first quarter and a 62 basis point decline from a year ago.

That's the lowest delinquency level in nearly five years.
Foreclosure proceedings were started on just 0.64 percent of loans, a 6 basis point drop from the first quarter and the lowest level since 2007's first quarter. Similarly, the percentage of loans currently in foreclosure, 3.33 percent, was down 94 basis points from last year.
And finally, the serious delinquency rate was 5.88 percent, a quarterly decrease of 51 basis points and year-over-year decrease of 143 basis points.
That notable decrease was no doubt the cause of the nation's current loan portfolio, which is extremely strong; of seriously delinquent mortgages, just 14 percent were made in 2009 or later.
Delinquencies/Foreclosure Near "Historical Levels"
In his prepared comments with the report, Brinkmann reiterated the positive nature of the report, and said that even the hardest hit mortgage market of all, Florida, showed notable improvement in the second quarter.
"For most of the country, delinquencies and foreclosures have returned to more normal historical levels. Most states are at or only slightly above longer-term averages, and some of the worst-hit states are showing improvement," Brinkmann said. "For example while 10 percent of the mortgages in Florida are somewhere in the process of foreclosure, this is down considerably from the high of 14.5 percent two years ago. While Florida leads the country in the rate of foreclosures started, that rate of 1.1 percent is the lowest since mid-2007 and half of what it was three years ago."
Stay tuned for our second report on the National Delinquency Survey, which will take a more local look at the MBA's findings.