This the third part in a 12-part series.
Just as every person has areas to improve, every person has areas of strengths that come naturally to them. Behavioral science research has identified 12 areas of "call reluctance," which means areas that hinder sales professionals from reaching their full potential. I discussed "doomsayer" tendencies in my last article, and today we're discussing the "over-preparer."
People with over-preparing tendencies will think, think, think and then plan, plan, plan. What they often lack is the doing part. It's funny that our greatest strengths can translate into our greatest weaknesses. It's great to be organized and to come up with the most organized and detailed ideas and processes, but without execution, the plans and processes are useless. Executing an okay plan is better than not executing a perfect plan.
People with over-preparing tendencies often busy themselves with current clients, administrative paperwork, organizing their files and desks and staying up-to-date on industry news and training. All of these things are great, except when they keep sales professionals from meeting qualified prospects and, well, selling.
In order to grow, an over-preparer can benefit from occasionally chucking the plans out the window and even from acting without thinking every detail through. This may seem terrifying to a person who thrives on planning, but it can be healthy. I'm not talking about throwing all the thinking and organization out the window. I'm just talking about balance.
If you recognize any of these tendencies in yourself, hold yourself accountable to taking concrete steps each day. For example, give yourself a rule that you must call 15 prospects in the morning before you can reorganize your desk or read industry news. Another step is to ask your supervisors and peers where they see you over-planning and under-acting. Consider their feedback and how you can make some changes that will increase your sales and improve your life.
---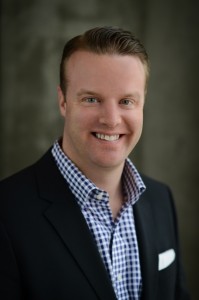 Jason Forrest is a sales trainer; management coach; member of the National Speakers Association's Million Dollar Speakers Group; and the author of three books, including his latest, Leadership Sales Coaching. One of Training magazine's Top Young Trainers of 2012, Jason is an expert at creating high-performance sales cultures through complete training programs. He incorporates experiential learning to increase sales, implement cultural accountability, and transform companies into sales organizations. In 2013, he won a Gold Stevie Award for Sales Training Leader of the Year.  "http://www.forrestpg.com/" www.forrestpg.com