In an office environment where everyone is using technology, there are definitely some rules of the road you should be following.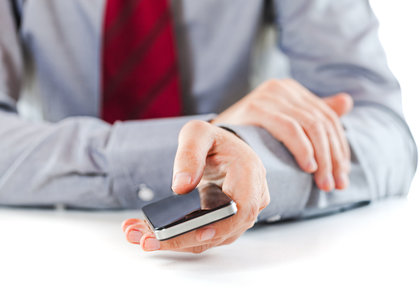 We risk summoning Captain Obvious with this statement, but it's worth making nonetheless: technology is pretty much ubiquitous in today's real estate industry, and in an office environment, just about every one of your co-workers uses the same technology that you do for their business.
In such a technologically fueled arena, though, there are some important rules and mores to observe, and we've got four you should keep in mind when working at the office:
1. Leave those headphones at the desk – Music is a fabulous way to focus on the tasks at hand (heck, our beloved art director rocked out to "Get Lucky" while putting together our most recent issue), but when the time comes to leave your desk and walk around the office, take the headphones out. It comes across as rude and standoffish to your co-workers.
2. Use your own computer, and only your own computer – Someone's computer might as well be their universe. They customize its features; they bookmark favorite websites; they choose their own background. They are the master of that domain. So imagine how disarming it could be for a co-worker to return to their desk and find you using that computer! Chances are you have your own computer, so focus on using that one.
3. Keep that phone on silent – You're on the phone with a valued client, one who's looking to list her property with you. Your catching up, discussing listing/marketing strategies, explaining the state of the market, and then…somebody's phone starts blaring next to you. The "vibrate" option is hardly a new feature in cell phones, so silence that phone for the sake of your co-workers.
4.  Don't smear the screen! – We understand the need to point out different things on a co-worker's computer monitor, because after all, there's a wide array of information on a typical computer screen. But please, please, PLEASE refrain from touching the screen and smearing it with your fingers. Thing of how annoying that is for the co-worker, who then has to stop what they're doing and clean the screen!