Asking prices may have slowed nationwide in September, but was that the case here in Houston?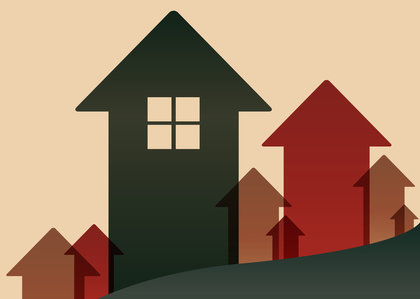 Asking prices in Houston's housing market were up a robust 13.3 percent year-over-year in September, along with a 3.0 percent increase from the second to the third quarter, according to the latest Price Monitor from Trulia.
That quarterly gain, though, was actually a 1.1 percentage point decline from the last quarterly increase, and it comes at a time when the national housing market appears to be slowing down as we head into the fall (Houston's rental market, though, remained quite strong, with its 4.5 percent increase the eighth best in the nation).
Tom Plant, an agent with Greenwood King Properties in Houston, said the city's hottest neighborhoods remain a top draw, though inventory remains an issue.
"In the most sought after neighborhoods, such as River Oaks, West University, Southampton, Boulevard Oaks and others, both list prices and sales prices of good homes are going through the roof," Plant said. "The cause is a classic imbalance of supply and demand. While demand remains strong, available inventory is extremely low. As an example, inventory in West University currently is 1.7 months. With that sort of imbalance, sellers are going to demand higher prices."
Indeed, though national asking prices were up 11.5 percent year-over-year and 2.0 percent month-to-month in September, the quarterly increase was just 3.0 percent, the smallest such gain since February. And even rental prices were down, with the 3.0 percent quarterly increase down from 3.9 percent in the last quarter.
Interested in how we compared with the rest of the nation? Check out our sweet infographic below for some perspective: