Agents are always on the lookout for inspiration, but it turns out that the most effective ways to boost your creativity are also the simplest.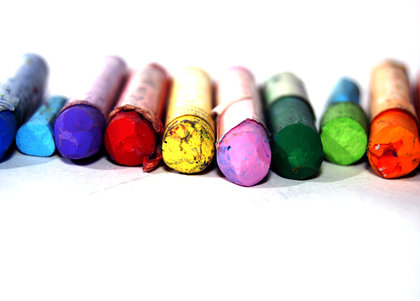 Real estate is an industry that thrives on creativity. From marketing efforts, to listing copy, to presentations and showings, the agents that are able to bring a creative, exciting spin to the elements of their business are the ones who will ultimately succeed.
As any creative personality can attest, though, sometimes the well of inspiration runs dry, and it can be difficult coming up with new ideas. What's a blocked artist to do?
Thankfully, there are natural, easy ways to boost your creativity, and as Jessica Stillman explained in a recent Inc. article, there's a two step-process to achieving this: enhancing your physical calm by minimizing cortisol, a stress hormone, and enhancing your serotonin; and making sure you have plenty of dopamine flowing through your system.
How do you achieve this balance? Here are three awesome tips to consider:
1. Get Some Rest! – A creative personality simply cannot exist without adequate rest. At least 30 minutes of deep sleep (ideally, you should be shooting for up to two hours) reduces your cortisol levels while boosting your serotonin. To make sure you achieve those deep-sleep levels, go to bed relaxed, which means: taking a hot shower/bath beforehand; avoiding alcohol or caffeinated beverages two hours beforehand; and finally, avoiding any large meals three or four hours beforehand.
2. Eat Properly – Eating the right foods also plays an integral role in the creative process. High-protein foods easily convert into both serotonin and dopamine, and are especially useful if paired with breakfast. Be wary, though, about drinking coffee. Though we all associate coffee with high energy and creativity (Balzac, for instance, considered it integral to his creative process), it's really more of an all-or-nothing tool that amplifies your existing disposition; so if you're motivated, coffee can be a great boost, but if you're stressed, well…look out!
3. Exercise Aerobically – Finally, be sure to get plenty of exercise, especially the cardiovascular/aerobic variety. When your heart muscles pump faster, they release a peptide that helps produce serotonin.
The end goal of all these steps, explained Stanford Professor Baba Shiv, is to be "calm but energized" – to be physically balanced but mentally aware.