Are real estate agents still an integral part of the homebuying process, or is the Internet impeding on their influence?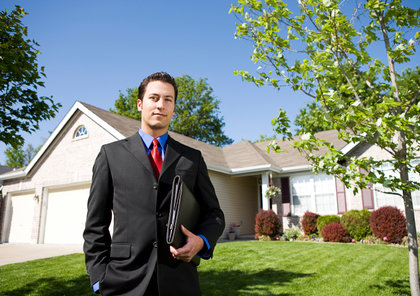 It's been one of the more prevalent themes in housing the last 15 years – when will the Internet make real estate agents obsolete? It was only a matter of time, analysts argued, before the World Wide Web revolutionize the purchasing of homes much as it did CDs and books, and rendered the whole commission system a wasteful, costly antiquity.
Thankfully, as scary as that scenario seems, it bares little resemblance to reality, a fact that NAR's 2013 Profile of Home Buyers and Sellers underscored with one delightful stat: in 2013, 88 percent of homebuyers purchased their homes with an agent, up from 69 percent in 2001; in other words, the share of homebuyers using agents to buy their homes has gone up by 27 percent in just 12 years.
Agents & the Homebuying Process in Four Steps
Here are four more important details about how agents factored into the homebuyer process included:
1. Referrals are King – Referrals or past experiences continued to be the prevailing reasoning behind a homebuyer's choice of agent; 42 percent of buyers went the referral route, and 12 percent used a previous agent.
2. The Growing Influence of Ratings – The Internet, though, is making more of a difference, particularly with how agents are rated; 12 percent of homebuyers used online recommendations when choosing an agent, and we expect that number to rise in the coming years.
3. The Illusion of Choice? – Interestingly, homebuyers still do not shop around for agents, even with the options the Internet provides; two-thirds only interviewed one agent.
4. Heckuva Job! – Finally, year after year, it's clear that real estate agents are doing something right – a whopping 88 percent of homebuyers said that they would use their agent again or recommend them to others.