This is part six in a 12-part series.
According to "The Psychology of Sales Call Reluctance," sales call reluctance is the "social disease" of the sales profession.
A specific attribute of sales reluctance is role rejection, which occurs when a salesperson is capable of selling, but has a hard time accepting their career in sales because they may feel shame over their role. One way to identify this in yourself is if you do not like telling people that you're a Realtor or broker. Would you feel that way if you were a famous entertainer or a scientist at NASA?
Well, the best way to overcome this reluctance is simply to change the way you think! So let's think about selling differently. Just like the best singers, dancers and actors, top Realtors and sales professionals employ a combination of art and science. One way to change the way you think and be proud of your role is to remember that sales is the toughest of the performance arts.
I recently got some feedback from a salesperson who thought I was asking him to be robotic by using sales scripts. But when I asked him if he could use more consistency in his sales presentation and income, he agreed that it would be nice to remove a lot of fear and insecurity from his career. Perfecting the science helps eliminate variables, which increases confidence.
Think about Elton John or Lady Gaga, who practice until each song and motion becomes instinct. It's the science that happens behind the scenes to make sure that each performance is consistently phenomenal. But they don't seem robotic – they bring an enthusiasm and passion to the stage to go along with each memorized word and well-rehearsed dance move. But you can't even get to the art if you don't have the science (discipline).
Amateur agents practice until they can get the science right sometimes, but true professionals practice until they can't get it wrong. Teaching a sample sales script (science) and then creating one with a personal spin (art) makes for consistent excellence.
Agents: Classroom learning doesn't fully equip you, so you have to incorporate experiential learning (practicing your personalized script with customers). After getting out of the classroom and practicing in the real world, come back and reflect on what worked and didn't work.
Brokers: Don't skip the personalizing. You can't just teach theory and give an example; there is too much of a gap to fill. People learn (writing, sports, etc.) first by hearing (theory) and then by doing.
Elton John has done it enough to know that he can get on stage and deliver at the same level he did last time. By perfecting the science and the art, you can do the same.
Or, you can play it by ear and trust your career to chance – like a candle in the wind.
---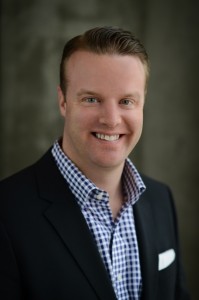 Jason Forrest is a sales trainer; management coach; member of the National Speakers Association's Million Dollar Speakers Group; and the author of three books, including his latest, Leadership Sales Coaching. One of Training magazine's Top Young Trainers of 2012, Jason is an expert at creating high-performance sales cultures through complete training programs. He incorporates experiential learning to increase sales, implement cultural accountability, and transform companies into sales organizations. In 2013, he won a Gold Stevie Award for Sales Training Leader of the Year.  "http://www.forrestpg.com/" www.forrestpg.com