Houston foreclosure markets continued to improve in 2013, falling by nearly a quarter from last year in October.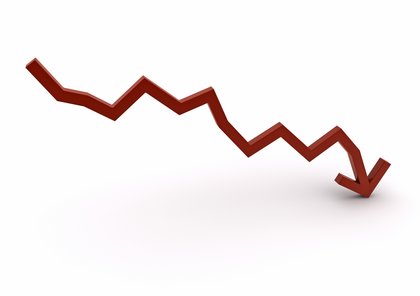 October was yet another solid month for Houston's foreclosure markets, which saw further improvement from last year, according to the latest National Foreclosure Report from CoreLogic.
For October, Houston's foreclosure inventory was a scant 1.0 percent, a number that, small as it is, still represents a 23 percent decline from Oct. 2012. Similarly, there were 11,053 foreclosures completed in the last 12 months, and the metro area's seriously delinquent rate of 3.5 percent was at the national average.
National Progress on the Foreclosure Front
Nationally, the foreclosure numbers were similarly positive in CoreLogic's report:
Two million mortgages, or 5.1 percent of all mortgage properties, are still seriously delinquent, but that's the lowest rate since Nov. 2008.
The foreclosure inventory is down 28 percent year to date, while the 48,000 completed foreclosures in October represent a 30 percent year-over-year decline.
As of October, roughly 879,000 homes were in some stage of foreclosure, compared with 1.3 million a year ago (that's a decline of 31 percent!).
Finally, inventory also fell 2.9 percent from September to October.
Mark Fleming, the chief economist for CoreLogic, said that October's numbers represent solid progress for the housing market, though there remains considerable room for improvement.
"Year over year, the foreclosure inventory, as a percentage of all homes with a mortgage, has declined almost a full percentage point to 2.2 percent," Fleming said. "This is good news for the housing and mortgage finance markets, but the rate remains elevated relative to the pre-crisis level of about 0.6 percent. There are almost 900,000 properties still in foreclosure, but a normal level would be only a quarter of the current stock."