Homebuilders continued to grow more confident with the housing market in December, according to the NAHB.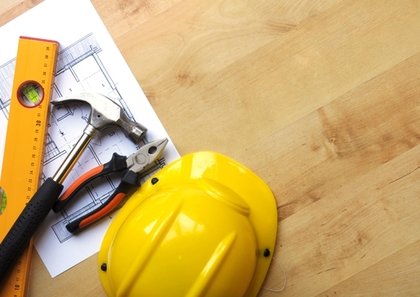 Builder confidence in the market for newly built, single-family homes rose yet again in December, as more and more homebuilders liked what they saw in the housing market.
The National Association of Home Builders/Wells Fargo Housing Market Index (HMI), which measures builder confidence, increased four points in December to a reading of 58; any number above 50 signifies that more builders see conditions as good than poor.
Housing Market Index – Shared Gains
As the NAHB explained, all three components to the Housing Market Index improved in December:
The component measuring traffic of prospective buyers rose three points to 44, while the component tracking expectations for future sales rose two points to 62.
Most encouraging of all, though, was the component gauging current sales conditions, which jumped six points to 64.
Interesting, on a regional basis, only the South saw its HMI increase with a one-point uptick to 57; meanwhile, the Northwest, Midwest and West saw their HMIs fall one point to 38, 59 and 59, respectively.
Meanwhile, Rick Judson, the NAHB's current chairman, put December's totals into finer perspective.
"This is definitely an encouraging sign as we move into 2014," Judson said. "The HMI is up 11 points since December of 2012 and has been above 50 for the past seven months. This indicates that an increasing number of builders have a positive view on where the industry is going."
The Interest Rate Gambit
David Crowe, the NAHB's chief economist, said the increase in the Housing Market Index was likely the result of pent-up demand – and that mortgage rates did not deter consumers.
"The recent spike in mortgage interest rates has not deterred consumers, as rates are still near historically low levels," Crowe said. "Following a two-month pause in the index, this uptick is due in part to release of the pent-up demand caused by the uncertainty generated by the October government shutdown."
Despite Crowe's optimism, the interest rate question is still one that agent should closely follow; the Census Bureau's latest numbers on new home sales offer a sterling example of why. Though sales were up a hefty 25 percent from September to October, the three-month average (from August to October) showed an increase of just 5 percent year-over-year; moreover, there were also considerable downward revisions to the summer's numbers, with June's sales being revised down by 0.9 percent, July's by 4.4 percent and August's by 10 percent.
We don't intend on being a Negative Nancy here, but it's likely that interest rate increases will effect the housing market. And with the Federal Reserve widely expected to discontinue its economic stimulus efforts in 2014, it's a near-certainty that rates will increase next year.