This is part 12 in a 12-part series.
To people in Generation X and Y, a phone is pretty much everything except a phone. It's a device for texting, gaming, and social networking. If their mother calls, they will slide to decline and immediately text, "What's up?" They will embrace every other form of communication before they pick up the phone to talk. Young people are not alone in their tele-phobic tendencies. The same tendencies often hinder salespeople of any generation. So let's talk about tele-phobia —what it is and how you can overcome it.
I want to first acknowledge that having a sales reluctance doesn't doom us to poor salesmanship. On the contrary, the more we understand our reluctances and how to combat them, the more successful we can be.
Do you see yourself in the description above? Do you prefer emailing, texting, and snail mail? Do you ever find yourself wondering why prospects aren't responding to emails without ever picking up the phone? You can either spin your wheels trying to write more engaging subjects in hopes that more people will open and respond to your emails, or you can address the real issue and fight to overcome your tele-phobia. Dig deep. You're likely emailing primarily because it's more comfortable than calling. Maybe you feel like calling people at home, or at work, or at all is intrusive. If this is the way you think about it, you are unlikely to call at any point.
So how do you overcome this and earn more sales? As with nearly every reluctance, it's about changing the way you think about it. Consider this: Your prospects are looking for leadership in order to make their next purchase. So you're actually doing your customer a favor by calling…and a disservice by not. The customer gave you permission to call when they gave you their number. As the person they've entrusted to guide them through their purchase, it's your responsibility to call and address questions or concerns they might be having. It's your responsibility to move them toward a solution that will improve their lives. That's what they came to you for.
Thinking differently allows us to overcome. I never consider a reluctance a weakness. I consider it an opportunity because having the capacity to grow and change is one of the great triumphs of the human spirit. It helps us achieve a higher level of success and fulfillment in any endeavor.
---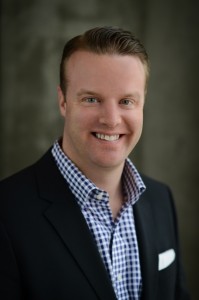 Jason Forrest is a sales trainer; management coach; member of the National Speakers Association's Million Dollar Speakers Group; and the author of three books, including his latest, "Leadership Sales Coaching." One of Training magazine's Top Young Trainers of 2012, Jason is an expert at creating high-performance sales cultures through complete training programs. He incorporates experiential learning to increase sales, implement cultural accountability, and transform companies into sales organizations. In 2013, he won a Gold Stevie Award for Sales Training Leader of the Year.