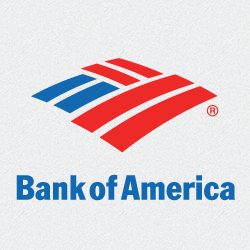 Every week, we ask a real estate professional for their Short List, a collection of tips and recommendations on an essential topic in real estate. This week, we talked with Bank of America about the three things to do to get ahead of rising mortgage interest rates.
Mortgage interest rates rose for the first time in four weeks, according to recent reports from Freddie Mac, and may rise further this fall.
To prepare, here are three things that prospective homebuyers and existing homeowners can do to take advantage of today's low mortgage rates:
1. Understand your loan options and costs today and what they might look like later. If you think you might be financially ready to buy a new home, make the move and talk to an expert who can help you run the numbers, determine what's affordable and help you take advantage of today's lower interest rates. A change in interest rate can affect a buyer's purchase power more than a small increase in home prices in the long run. If you're considering buying, it might be best to investigate options with today's low rates vs. waiting to save a bigger down payment
2. Refinance your existing mortgage. An estimated 6.5 million homeowners are eligible and may benefit from refinancing, according to a Black Knight Financial Services Mortgage Monitor Report. With lower interest rates, this is a prime time for existing homeowners to reevaluate their current payment plan, maybe even considering moving to a shorter loan term to pay off their mortgage sooner.
3. Pay down your adjustable rate mortgage (ARM). Higher interest rates can impact your ARM. Borrowers with adjustable rate mortgages can make additional principal payments to lower their loan balance as a way to offset the effect of possible higher interest rates in the future.